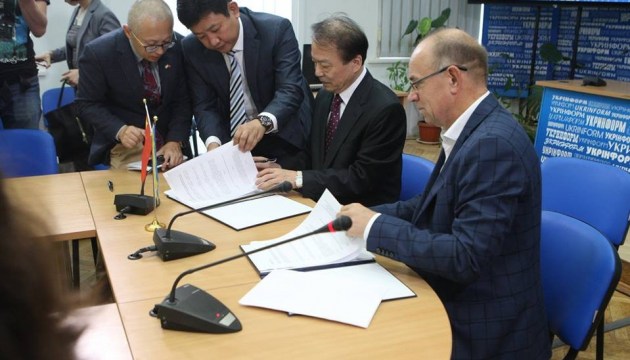 Ukrinform, Xinhua sign agreement on information cooperation
The Ukrinform National News Agency of Ukraine and the Xinhua News Agency have signed an agreement on information cooperation.
According to an Ukrinform correspondent, the signing ceremony took place in Kyiv on Friday.
The document was signed by Ukrinform Director General Oleksandr Kharchenko and Xinhua editor-in-chief He Ping.
"It is important that the world know the truth about everything that is happening in Ukraine and that it know this truth not through mediators, not through people who, using the latest technological achievements, turn them into manipulation and ideological aggression," the Ukrinform chief said.
The Xinhua editor-in-chief, in turn, congratulated the Ukrainian agency on the 100th anniversary of its foundation and noted that "cooperation with Ukrinform is extremely important."
He Ping expressed hope that the agreement signed in Kyiv would deepen bilateral cooperation, which began 26 years ago, and would create "an extremely good platform for the future."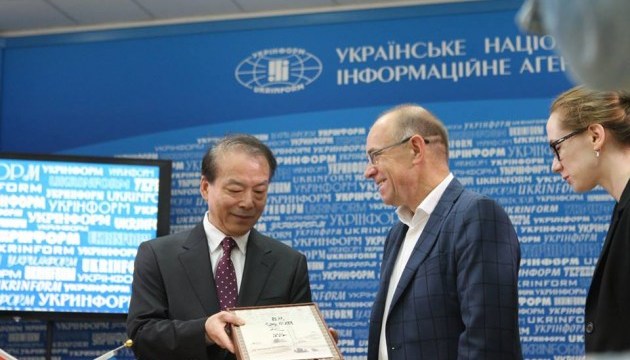 Xinhua is China's largest news agency, headquartered in Beijing. The agency was established on November 7, 1931, and it has offices in 105 countries. Xinhua products are represented by all types of media and are available in eight languages.
Ukrinform is the only national news agency of Ukraine. It has been operating since 1918 and has the largest network of regional and foreign news bureaus. The agency's materials are available in eight languages.
op