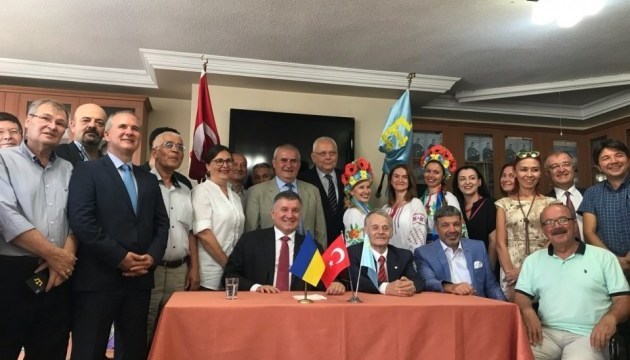 Avakov, Dzhemilev met with Crimean Tatar and Ukrainian communities of Turkey
Interior Minister of Ukraine Arsen Avakov and Leader of the Crimean Tatar people Mustafa Dzhemilev in the scope of their visit to Ankara have met with the Crimean Tatar and Ukrainian diasporas of Turkey.
The meeting took place in the premises of the Crimean Tatar Association on September 4, Ukr-Ayna reports.
"During a 40-minute talk, the goal of the meeting of the Ukrainian minister with Turkish colleagues and its results were discussed. Arsen Avakov told those present about the agreements on the fight against terrorism, illegal transportation of migrants, human traffic, cybercrime, money laundering, illicit drug trade and transnational organized crime," reads the report.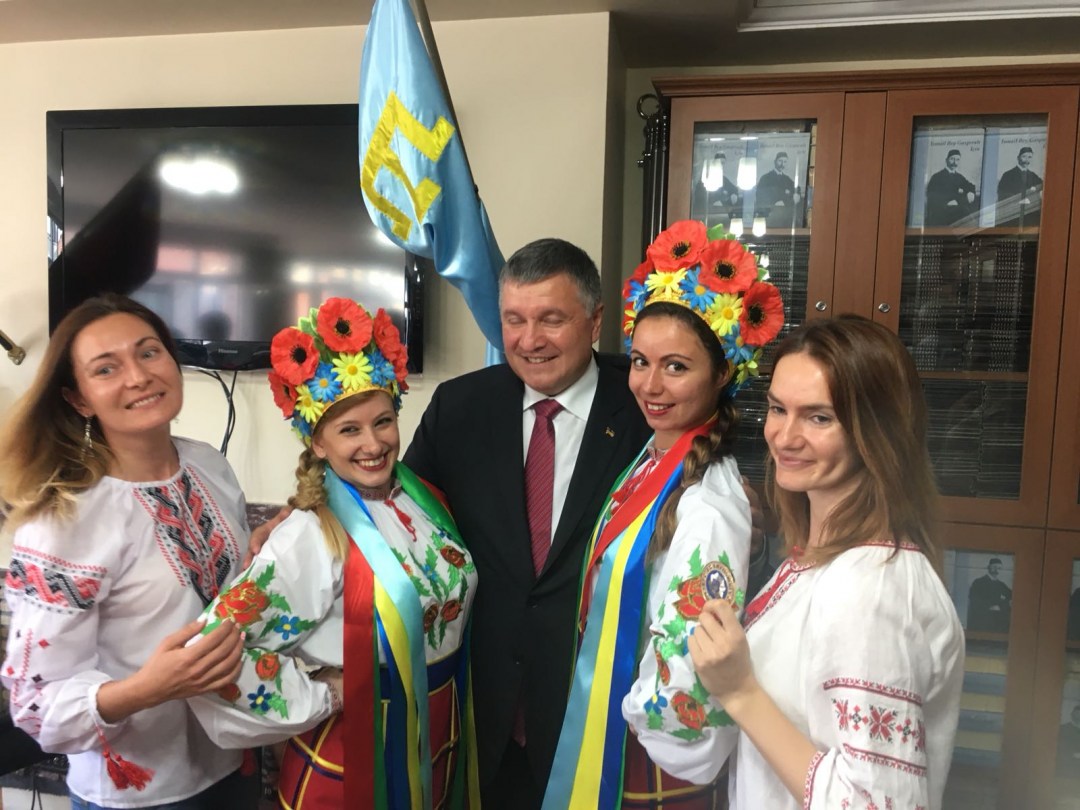 Also, Avakov told about the agreements reached in the defense sector.
During the meeting, special attention was paid to problems of the Crimean Tatar people, in particular, the problem of entry and exit from Crimea. The minister noted that "the parties are currently working on the liberalization of the procedure for obtaining permission to enter Crimea for Crimean Tatars from Turkey."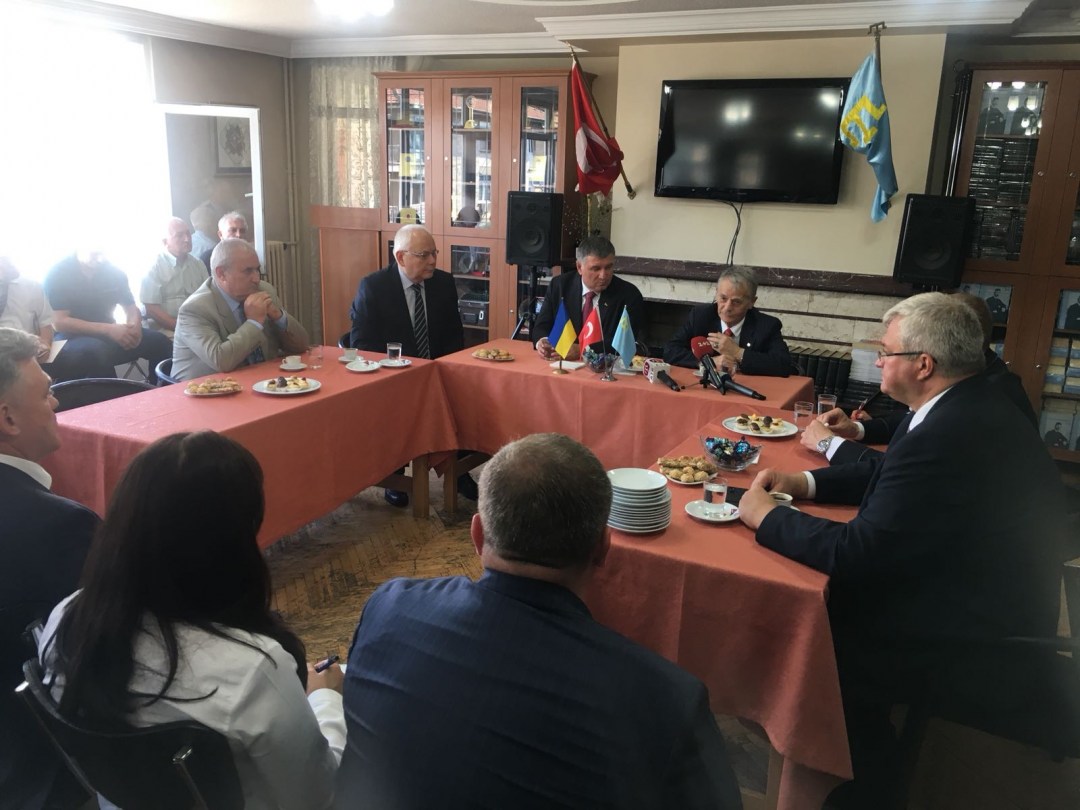 In turn, Commissioner of the President of Ukraine for the Affairs of Crimean Tatars Mustafa Dzhemilev told about the disclosure of plans of Russian special services in Crimea.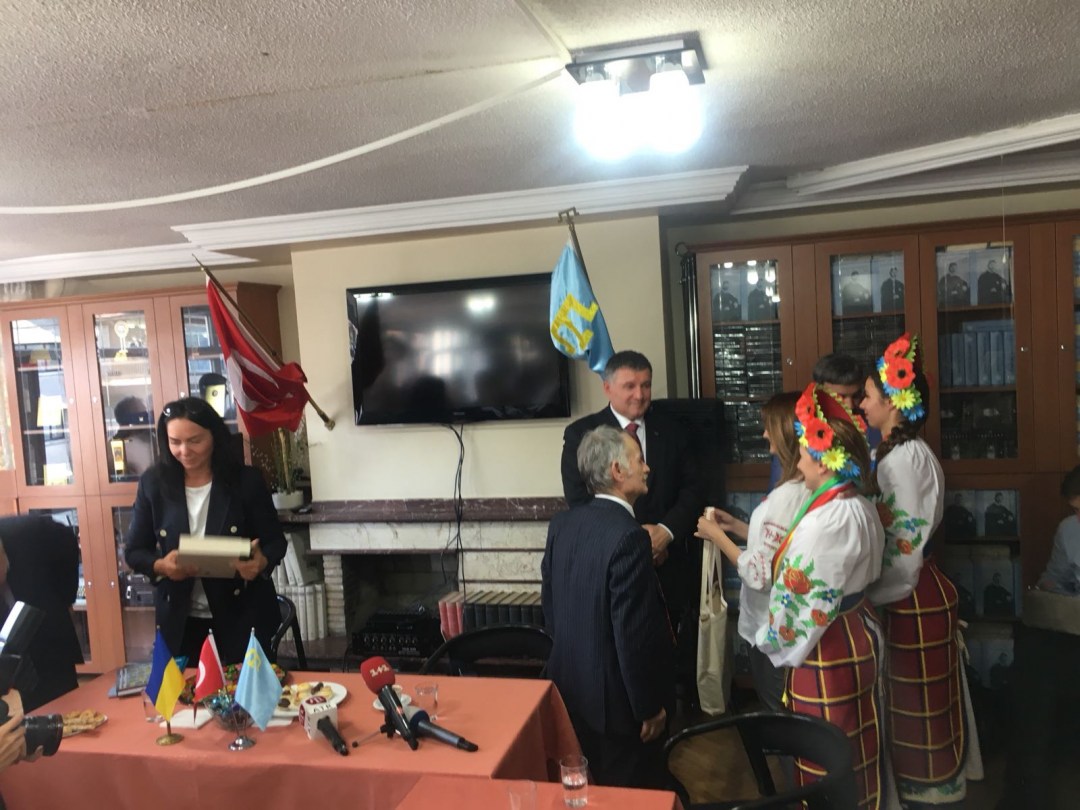 "We have received information that an analytical center close to the Russian authorities is going to send a group of experts to Crimea so that they allegedly hold certain meetings there. Since all this is funded by the Russian side, we can already state that their conclusions will be biased, completely pro-Russian and its transfer to the Turkish side would be aimed, most likely, at the recognition of the annexation of Crimea," said Dzhemilev.
iy