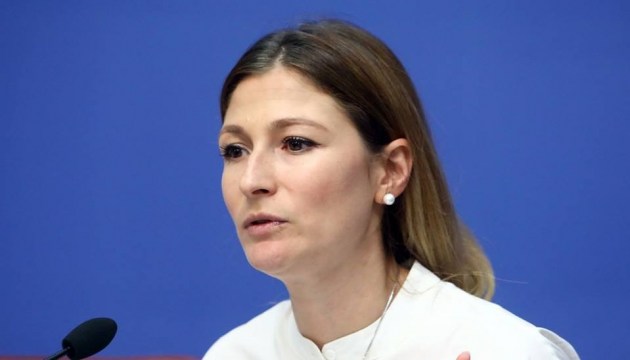 Information Policy Ministry expects Government to adopt Crimea information reintegration strategy
Ukraine's Government is expected to approve the information reintegration strategy for Crimea in the coming months.
"We initiated this document a year and a half ago. It was elaborated jointly with all the government authorities and the Mejlis of the Crimean Tatar people. The promotion of this document and its adoption at the government level is crucial," Emine Dzhaparova, the First Deputy Information Policy Minister of Ukraine, said during the press conference on the Ministry's activity for the first half of 2018, an Ukrinform correspondent reports.
The document is at the final stage now, she noted.
"The final stage of the third round of coordination is being completed. We are waiting for the last comments from the Ministry of Foreign Affairs. We believe that the Government will adopt the strategy for Crimea within a month or two as it was done with the information reintegration strategy for Donbas, which we adopted last month," Dzhaparova said.
ol