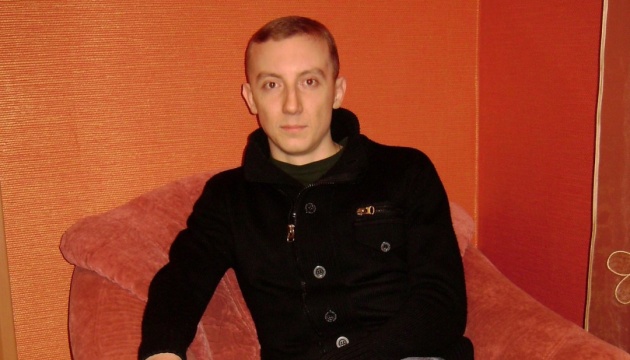 EFJ calls for immediate release of journalist Aseev
The European Federation of Journalists (EFJ) has once again called on militants of the "DPR" terrorist organization to immediately release Ukrainian blogger and journalist Stanislav Aseev, whom they illegally detained in occupied Donetsk, according to a statement posted on the federation's website.
"The European Federation of Journalists (EFJ) today reiterated its urgent call for the journalist's release," reads the statement.
Russian television channel Rossiya 24 aired on August 17 an interview with kidnapped journalist Stanislav Aseev, in which he "confesses" to working for Ukrainian intelligence in Donbas. The interview has raised concerns that Aseev, who has been illegally imprisoned in Donetsk for over a year, was coerced into confessing to false espionage charges.
Radio Free Europe/Radio Liberty (RFE/RL) said it considers the "confession" of spying for the Ukrainian government given by Aseyv "to be highly questionable." "We question the circumstances of this purported confession. We have no idea when it was made, or under what conditions or duress," said RFE/RL spokesperson Joanna Levison.
Aseev's friend Yegor Firsov, a former Ukrainian parliamentarian, wrote on Facebook: "I have the feeling that they forced Stanislav to confess to everything they could imagine."
Aseev was detained by the so-called "DPR" forces at the beginning of June 2017 in Donetsk. On June 20, 2017, representatives from the National Union of Journalists of Ukraine (NUJU) and the Russian Union of Journalists (RUJ) called for Aseev's immediate release.