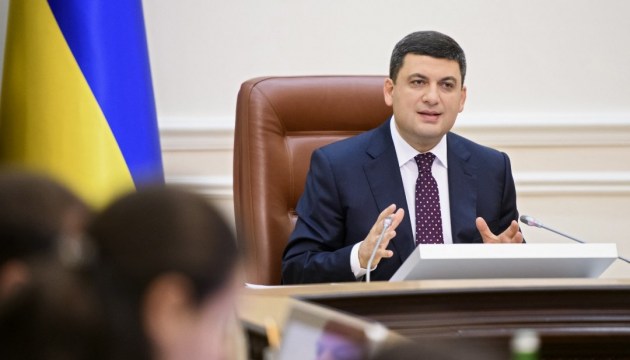 Groysman: We continue to promote brand Ukraine Now
Prime Minister Volodymyr Groysman has said that the state will continue to promote the brand Ukraine Now in the world.
"We will continue the work on the brand so that foreigners can recognize, respect and admire the achievements of our country," Groysman wrote on his Facebook page.
He reminded that the brand Ukraine Now received Red Dot Award - one of the most prestigious awards in the world. "This is recognition of our creative industry and a wonderful promotion of the state. Works that received awards are exhibited in the Red Dot Design Museum in Essen in Germany," the prime minister stressed.
As reported, on May 10, 2018, the Cabinet of Ministers approved the brand of Ukraine, Ukraine Now, which was created by Ukraine's Banda Agency as part of the work of the Information Policy Ministry's commission on the issues of promoting Ukraine.
The Information Policy Ministry represented the brand in London.
At the end of September, the official brand of Ukraine is planned to be represented in New York (USA), Toronto (Canada), and Australia.
iy