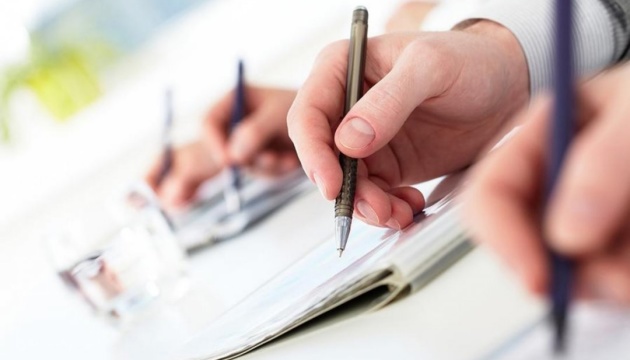 Over 70% of Ukrainians ready to vote in presidential election in 2019 - poll
Some 71% of Ukrainian citizens are ready to vote in Ukraine's presidential election in March 2019, according to a survey conducted in July 2018.
Director of the Social Monitoring Center Dmytro Dmytruk announced the results of the survey at a press conference on Wednesday, an Ukrinform correspondent reports.
"We see that today 71% of the country's population are ready to vote. This is rather a high figure, especially in the summer," Dmytruk said.
He added that the readiness for voting was quite high in all age groups.
The expert also noted that the figures of readiness for voting in a presidential election are usually higher than in parliamentary elections.
According to Dmytruk, most Ukrainians are now inclined to believe that they do not need to narrow or extend the powers of the president or the prime minister.
The public opinion poll was held by the Social Monitoring Center and the Yaremenko Ukrainian Institute for Social Research on July 17-27. The poll covered the whole territory of Ukraine, except for temporarily occupied areas of Luhansk and Donetsk regions and the Autonomous Republic of Crimea. A total of 2,186 respondents were interviewed. The poll's margin of error is 2.13%.
op