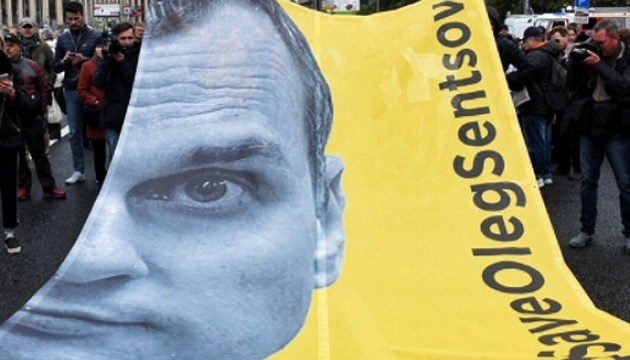 Ukrainians in Portugal urging local film makers to join action for Sentsov's release
The Ukrainian diaspora in Portugal has urged local film makers to appeal to the president of Russia with a demand to release Ukrainian film director Oleg Sentsov and other political prisoners of the Kremlin.
The relevant appeal was published on the official website of the Association of Ukrainians in Portugal.
"We believe that the art of cinema made the world more open, humane and peaceful. It united the continents and opened a completely new dialogue between cultures, despite language and political barriers. And we believe that people who make movies continue to do their job in order to change the world for people to live without violence, tension and military conflicts ... So, the Ukrainian community in Portugal is asking you, our friends, to give your voice for the liberation of Oleg Sentsov and other political prisoners in Russia. Please, write a joint letter from the film makers of Portugal to President Putin demanding the release of Oleg Sentsov," the letter reads.
Earlier, well-known French artists and officials, including French Minister of Culture Francoise Nyssen, as well as film directors Jean-Luc Godard and Ken Loach, wrote an open letter calling for the release of Oleg Sentsov and international mobilization to accelerate this process.
Sentsov, who was illegally sentenced to 20 years in a penal colony, on May 14, 2018 declared a hunger strike demanding the release of all Ukrainian political prisoners of the Kremlin. On May 28, Sentsov agreed to supportive therapy.
On August 7, his lawyer Dmitry Dinze said that Sentsov's health condition had deteriorated.
ish