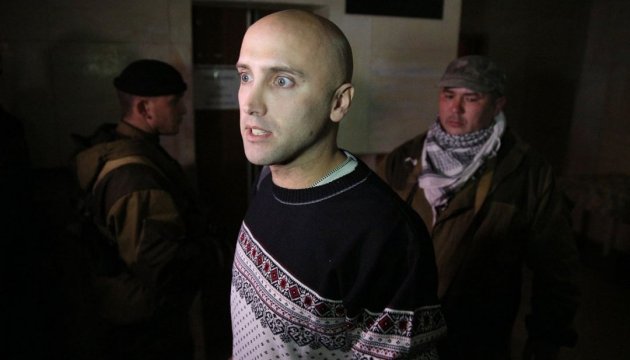 Ukraine calls on Britain to punish Kremlin propagandist Phillips
Kyiv has condemned the provocative actions of pro-Putin journalist Graham Phillips at the Georgian Embassy in London and urged Britain to punish the journalist for all his actions, including terror in eastern Ukraine, according to the Twitter page of the Embassy of Ukraine in the UK.
"We condemn a brutal, immoral attack of Russian propagandist Graham Phillips against Georgia's Embassy in London. We hope that UK police will conduct investigation of this attack as well as his terrorist activity in eastern Ukraine based on materials we sent to the Foreign Office," reads the statement.
Georgia's Ambassador to the United Kingdom Tamar Beruchashvili wrote on Twitter that on August 7, scandalous journalist Graham Phillips he broke into the building of the Georgian Embassy in London during an exhibition on the Russian-Georgian war of 2008.
"We strongly condemn this provocative attack on Georgia's Embassy in London that directly violates inviolability of the Embassy protected under Article 22 of the Vienna Convention on Diplomatic Relations and expect that UK police will take all necessary actions to conduct a timely investigation," the ambassador wrote.
As reported, Graham Phillips is a British journalist whose materials became published during the EuroMaidan and the conflict in eastern Ukraine. He worked in Ukraine for Russian TV channels Russia Today and Zvezda. In particular, he is known for his propaganda videos in support of pro-Russian militants in Donbass. In 2014, the Ukrainian authorities detained him, but, at the insistence of the British embassy, he was freed.
op