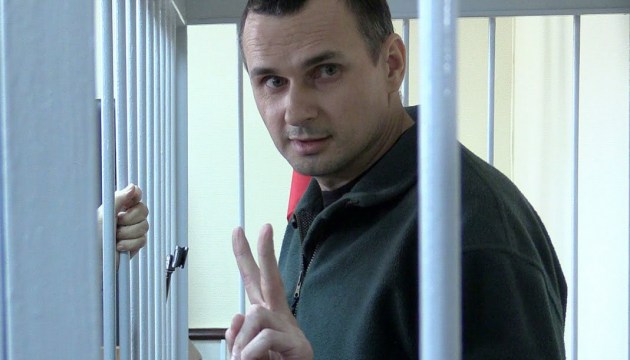 Sentsov's condition deteriorating - lawyer
The condition of illegally imprisoned Ukrainian film director Oleg Sentsov, who has been on a hunger strike for 86 days in a colony in the Russian town of Labytnangi, has deteriorated, his lawyer Dmitry Dinze has said.
According to him, Sentsov is in a bad condition. In particular, his hemoglobin level has decreased significantly, causing anemia and a slow heartbeat of about 40 beats per minute.
The lawyer noted that Sentsov has a heart problem and that two attempts had been made to persuade him to go to the hospital. Sentsov also does not tolerate the hot weather in Labytnangi, he added.
According to the lawyer, Sentsov does not plan to stop the hunger strike.
Sentsov is against being moved to a civilian hospital in Labytnangi, because "the head of the intensive care unit treats him aggressively and can probably only harm him," Dinze added.
Sentsov is generally against being moved to a hospital, "because he might simply not bear transportation and die," the lawyer said.
As reported, Sentsov, illegally sentenced to 20 years in a penal colony, declared a hunger strike on May 14, 2018, demanding the release of all Ukrainian political prisoners of the Kremlin.
op