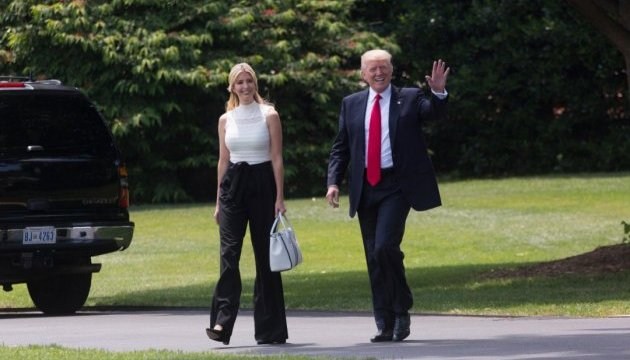 Little Ukrainian girl from US asks Ivanka Trump to assist in freeing Sentsov. Video
A girl of Ukrainian descent from the United States has recorded a video address to Ivanka Trump, the daughter of US President Donald Trump, asking for help in freeing political prisoner Oleg Sentsov.
Co-founder of the NGO "Razom for Ukraine" Lyuba Shipovich posted a video on her Facebook page.
"A little American girl with Ukrainian roots Cailin is asking Ivanka Trump to convince her father, the President of the United States, to help to free Oleg Sentsov, a father of 2 kids of Cailin's age and the Ukrainian film director who is currently imprisoned in Russia," Shipovich wrote.
According to her, the girl is a daughter of the Razom for Ukraine volunteer who lives in New York.
Ukrainian film director Oleg Sentsov was detained in occupied Crimea on May 10, 2014. Russia charged him with preparing terrorist attacks and sentenced to 20 years in prison. On May 14, the filmmaker declared an indefinite hunger strike demanding the release of all Ukrainian political prisoners.
ol