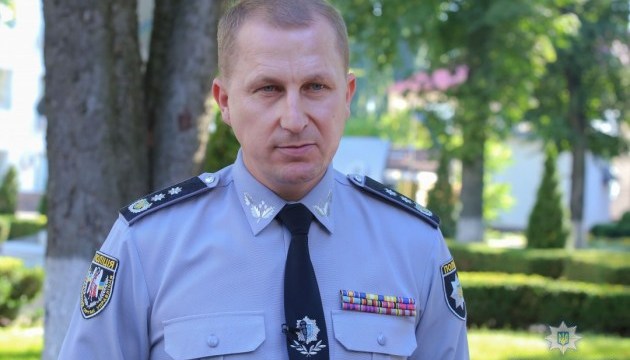 Foreigners committed 1,400 crimes in Ukraine this year - National Police
Foreigners committed about 1,400 crimes in Ukraine in 2018, First Deputy Head of the National Police of Ukraine Viacheslav Abroskin has said.
"In 2018 alone, foreigners committed about 1,400 crimes. Therefore, the main focus of our work as part of the Prevention Program Migrant is to identify individuals who have an impact on the criminal situation and commit crimes. They need to be detained or expelled from the country," the Interior Ministry's press service quoted him as saying.
Abroskin also ordered the criminal police department to detect and document organized criminal groups that were formed on ethnic grounds and influence criminal processes in the region, including thieves in law and crime lords.
Head of the Department for Combatting Crimes Related to Human Trafficking Artem Kryshchenko, in turn, stressed that information about 61 crimes committed by foreigners had been included in the single register of pre-trial investigations since the beginning of the operation titled "Migrant."
"Foreigners were declared suspects in 30 criminal proceedings. The pre-trial investigation was completed in six criminal proceedings. Four foreigners who were hiding from law enforcement agencies were found," Kryshchenko said.
First Deputy Head of the State Border Guard Service of Ukraine Vasyl Servatiuk stressed that border guards were actively involved in Operation Migrant, which began on July 26 and will last until August 31, 2018.
"Sixty-nine illegal migrants were detained during the first week of the operation, and 180 more potential migrants were denied entry [to Ukraine]. Almost 2,000 illegal migrants have been detained since the beginning of the year," he said.
op