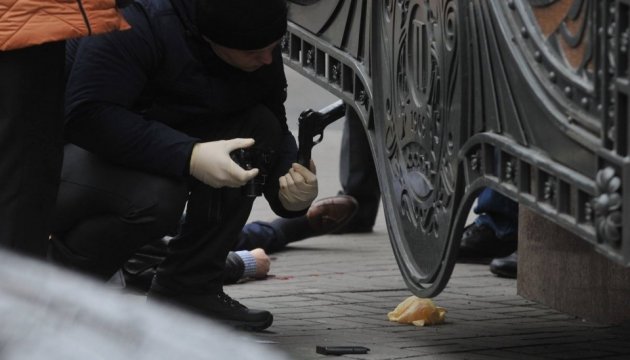 Jury to try case of suspects in Voronenkov's assassination
The jury will start trying from August 10 the case of Oleksandr Los and Yaroslav Tarasenko, who are suspected of being involved in the assassination of former Russian State Duma deputy Denis Voronenkov.
Such a decision was made during a preparatory meeting at the Shevchenkivsky District Court of Kyiv, spokeswoman for Kyiv Prosecutor's Office Nadia Maksymets told Ukrinform.
"The Shevchenkivsky District Court scheduled for August 10 a hearing of the Voronenkov murder case with the participation of the jury," she said.
Maksymets added that a respective petition was submitted by the suspects' lawyers during a preparatory court session on August 7.
In addition, the court granted the petition filed by a state prosecutor to extend the arrest of Los and Tarasenko until October 5 this year.
Former State Duma deputy Denis Voronenkov was shot dead in Kyiv on March 23, 2017.
The investigation into this case was completed in May 2018. According to the Ukrainian Prosecutor General's Office, Voronenkov's assassination was organized by Russia's FSB through Vladimir Tyurin, a crime lord from Bashkortostan and a former civilian husband of Voronenkov's wife Maria Maksakova.
op