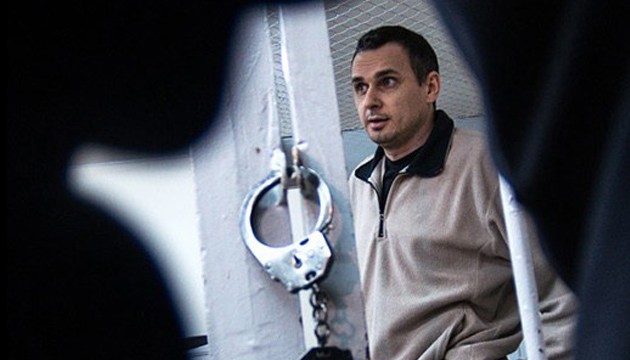 US-French writer Jonathan Littell writes a letter to Oleg Sentsov
Prominent US-French writer Jonathan Littell, the author of the Syrian Notebooks: Inside the Homs Uprising, has written an open letter to Ukrainian film director Oleg Sentsov, currently imprisoned in Russian penal colony.
"Dear Oleg Gennadyevich Sentsov, you must feel very lonely, way out in the Labytnangi penal colony, the northernmost one in Russia, so far from Ukraine and from your loved ones. I am writing to you – without knowing if this letter will ever reach you – to let you know that, in thought at least, you are not alone: throughout the world a great many people – filmmakers like you, writers, journalists, activists and simple citizens – are thinking of you, supporting you, and wishing with all their hearts soon to see you free," reads the letter, The Guardian reports.
Littell noted the hunger strike, which Sentsov has been on for 82 days already, was one of the most violent forms of protest anyone can undertake.
"It has now been 82 days since you began your hunger strike. You have done so to protest against not only the injustice of your own detention, but also that of 65 of your fellow Ukrainians, imprisoned like you in jails throughout Russia on the flimsiest of charges. This gesture of yours, starving yourself to death, is one of the most violent forms of protest anyone can undertake," the author stressed.
As Jonathan Littell noted, "all I can tell you, as we wait for your freedom, is this: your struggle is not in vain. Your protests against the illegal annexation of your homeland, against Russia's flagrant violation of international law, against its regime's obscene violence and repression, and its flood of lies, propaganda and disinformation, hold a great deal of meaning."
ol