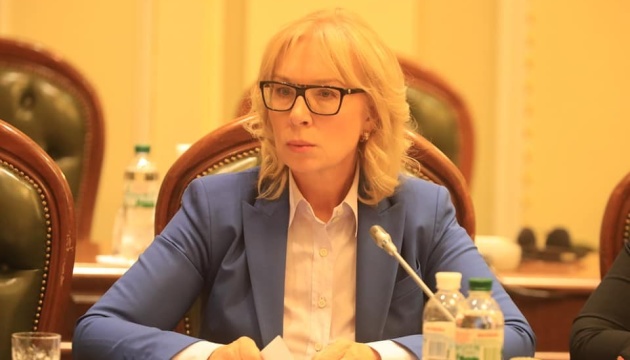 Denisova asks UN human rights commissioner to influence Russia
Verkhovna Rada Human Rights Commissioner Liudmyla Denisova has addressed United Nations High Commissioner for Human Rights Zeid Ra'ad Al Hussein with the request to influence Russia with regard to cooperation in the issue of political prisoners.
"I appealed to the United Nations High Commissioner for Human Rights, Zeid Ra'ad Al Hussein, with the request to apply all possible levers of influence on the Russian Federation so that this state finally begins to adhere to the fundamental principles of humanism and respect for human rights, to fulfill the obligations envisaged by international agreements, and to cooperate," she said.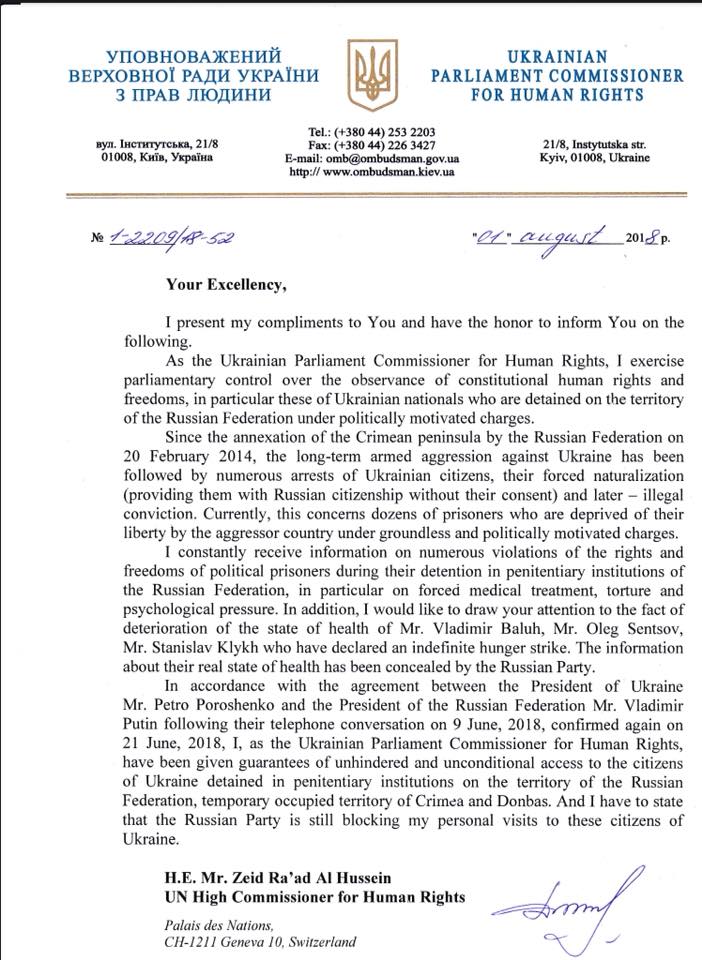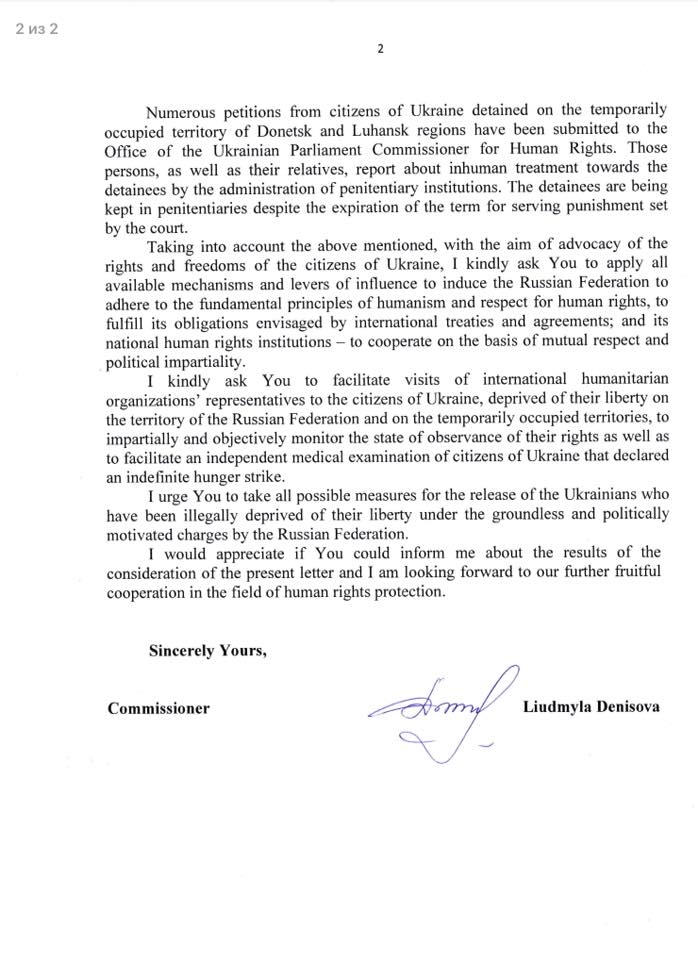 Denisova asked the UN commissioner to help representatives of international humanitarian organizations make visits to Ukrainians held in Russia and Crimea and facilitate the holding of an independent medical examination for Volodymyr Balukh, Stanislav Klykh and Oleg Sentsov, as Russia hides information about their real health condition.
"I hope for urgent response and effective cooperation," Denisova said.
op