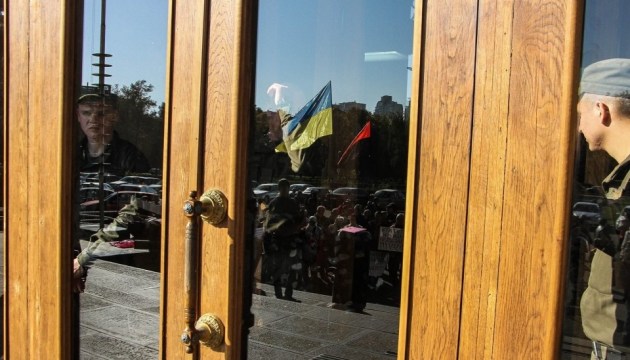 Poll: Ukrainians want new political leaders
Most Ukrainians believe that the country needs new political leaders.
This is evidenced by the results of the poll, conducted by the Ilko Kucheriv Democratic Initiatives Foundation and the Razumkov Centre Sociological Service. The poll results were presented during the roundtable meeting at the Ukrinform news agency.
Thus, 62.1% of respondents see the need for new leaders, 26.9% believe no new political figures are needed now, 11% are undecided.
At the same time, 33.5% of respondents believe that such new leaders may emerge from the new political forces, 29.7% - from the already existing parties, 28.1% - from non-governmental organizations, 25.8% - from among teachers, researchers and the like.
In addition, 16.8% see new leaders among the participants in the anti-terrorist operation in Donbas, 15.3% - among volunteers, 9.2% - among small and medium-sized businesses and the like.
A total of 2,019 respondents took part in the nationwide poll, which was conducted across Ukraine, except for the occupied Crimea and some areas in Donetsk and Luhansk regions on May 19-25.
ol