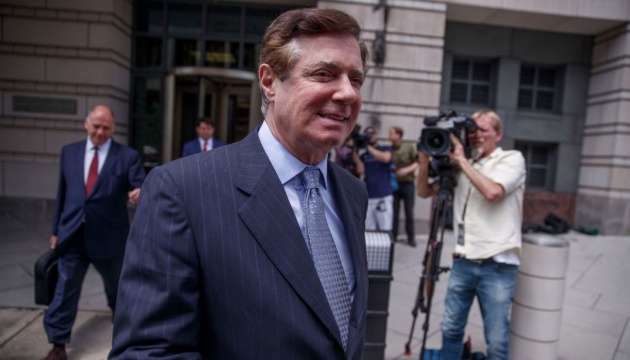 Manafort was hiding Yanukovych's money on 30 accounts - prosecutor
Paul Mananafort, U.S. President Donald Trump's former campaign chairman, opened more than 30 bank accounts in three foreign countries to "receive and hide" his income from Ukraine, Reuters has reported, citing public prosecutor Uzo Asonye.
Asonye, one of the prosecutors in Special Counsel Robert Mueller's investigation into Russian meddling in the 2016 U.S. presidential election, made the comment as part of the prosecution's opening statement in the trial of Manafort in a Virginia federal court.
On Tuesday, July 31, the United States started the trial of Manafort, who advised the election campaign of former Ukrainian President Viktor Yanukovych. He is charged with laundering money received from the former Ukrainian authorities.
The hearing is held at the Federal District Court of Alexandria in Virginia. It is expected that the first stage of the hearing will last for three weeks. In September, during hearings in another case, Manafort will appear before the U.S. District Court for the District of Columbia.
op