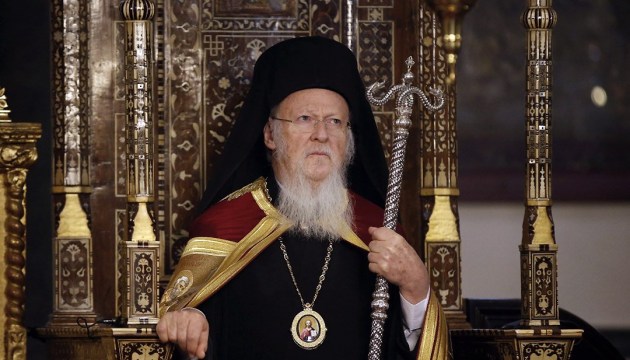 Ecumenical Patriarchate may consider Ukrainian issue in September
A general assembly will take place in the Ecumenical Patriarchate of Constantinople in September, before which the Ukrainian issue may be considered as part of the Holy Synod session.
Spokesperson for the Ukrainian Orthodox Church of the Kyiv Patriarchate Yevstratiy Zoria wrote this on Facebook.
"From September 1 to 3, the Constantinople Patriarchate will hold a general assembly of the whole episcopate of this church. Patriarch Bartholomew announced the convening of such a meeting. It is expected that a regular session of the Holy Synod of the Patriarchate will be held before the assembly. The themes of the assembly include issues related to the Mother Church and, more broadly, Orthodoxy. Both definitions give reason to predict that the Ukrainian question will be discussed," Zoria wrote.
He also specified that the previous assembly of all the hierarchs of the Throne (analogous to the Bishops' Council in other local churches) took place in September 2015, and "then preparations for the Pan-Orthodox Council entered their final stage."
op