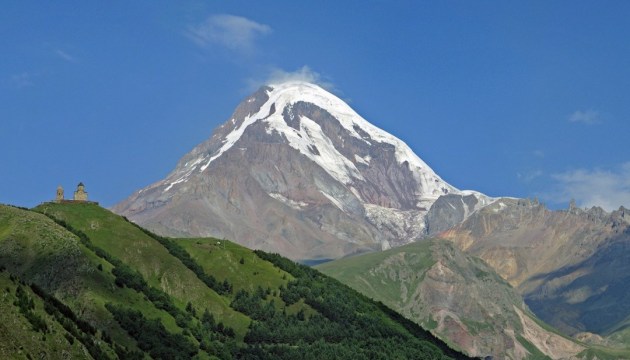 Mountaineers from Donetsk region conquer Kazbek, place Ukrainian flag on top
Mountaineers from Donetsk region have conquered one of the highest peaks of the Caucasus – mount Kazbek and placed there a Ukrainian national flag and a flag of the town of Kramatorsk (Donetsk region), which this year marks 150th anniversary of its foundation.
"The group of 11 mountaineers from Donetsk region, aged 15 to 60 years, conquered mount Kazbek. Five climbers are from Kramatorsk and decided to devote their trip to their native town, which this year celebrates the 150th anniversary of its foundation. July 10, Kramatorsk mayor Andriy Pankov solemnly handed over a town's flag to the group, which was placed at the Kazbek top along with the national flag of Ukraine," the Kramatorsk town council told an Ukrinform correspondent on Tuesday.
ol