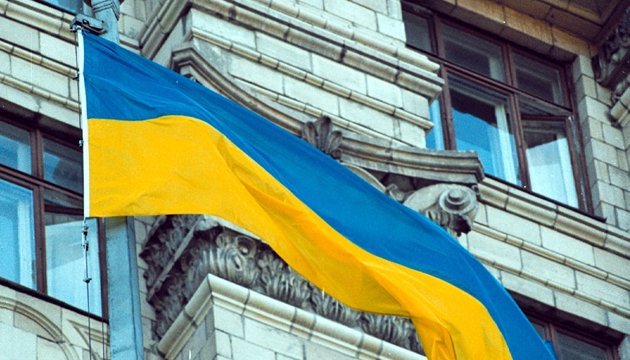 Blue and yellow flag was raised over Kyiv city council for first time 28 years ago
July 24, 1990, a blue and yellow flag was raised in Kyiv for the first time over the building of the city council.
The capital celebrated this day as the Flag Day at the municipal level for some period of time.
However, Kyiv was not the first city of Ukraine, where the national flag was raised.
At first, the national flag appeared over the buildings of the city councils of Stryi (Lviv region), Lviv, Ternopil, Zhytomyr.
Only a year later, on August 23, 1991, a group of lawmakers brought the blue and yellow Ukrainian flag to the session hall of the Verkhovna Rada of Ukraine. On September 4, it was solemnly raised over the parliament's building.
Subsequently, the resolutions of the Ukrainian Parliament "On the Flag of Ukraine" of September 18, 1991 and "On the State Flag of Ukraine" of January 28, 1992 granted the national flag the status of the official flag of the country.
At present, the flag, which was raised over the Kyiv City Council in 1990, is kept in the National Museum of the History of Ukraine.
ol