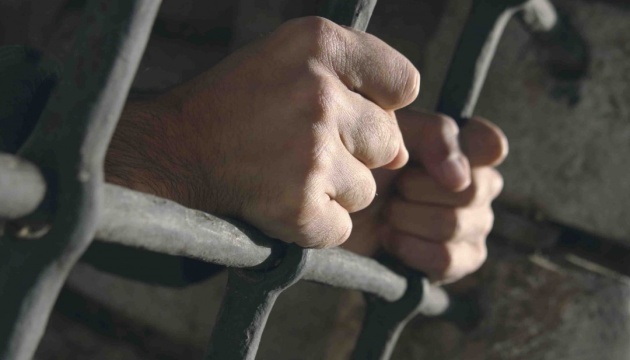 Over 160 Ukrainians held in Greek prisons - Denisova
A total of 161 Ukrainians are currently held in Greek prisons, and most of them were jailed, because they were compelled to transport illegal immigrants, Ukrainian Human Rights Commissioner Liudmyla Denisova has reported on Facebook.
"According to available information, there are currently 161 Ukrainians held in the prisons of Greece, 112 of them on charges of transporting illegal migrants," she said.
According to Denisova, Ukrainians are fraudulently invited to work on cruise liners, yachts, but instead they are obliged to transport illegal immigrants across the sea to Europe under threat of force and death.
"That's why hundreds of Ukrainian sailors were detained by Greek law enforcement agencies," the ombudsman said.
She also noted that for such illegal work criminal gangs recruit Ukrainians who are in financial difficulties. Thus, according to the ombudsman, seamen are offered official employment, work on a contract, but very quickly, just in a few months, they find themselves in Greek prisons.
At the same time, Denisova said that the rights of detained Ukrainians are violated in prisons, while interpreters provided to Ukrainian citizens do not have sufficient knowledge of Ukrainian or Russian. She added that the court does not take into account the mitigating circumstances, sailors' testimony, and the conditions for their detention do not meet minimum standard rules for the treatment of prisoners. In particular, according to the relatives of sailors, they are in terrible conditions and they are denied medical treatment, Denisova said.
At the same time, the ombudsman said that Ukraine and Greece are signatories to the Council of Europe Convention on Action Against Trafficking in Human Beings, and Article 26 of the Convention provides for exemption of persons from punishment if they were compelled to commit a crime, like Ukrainian sailors in most cases.
In this regard, Denisova called for cooperation with Council of Europe Commissioner for Human Rights Dunja Mijatovic and expressed hope that together they will be able to return Ukrainian citizens home.
As reported, on July 20, two Ukrainians - Serhiy Shvayuk and Petro Lytvynchuk - were sentenced in Greece to 180 years in prison on charges of illegal transportation of migrants.
op