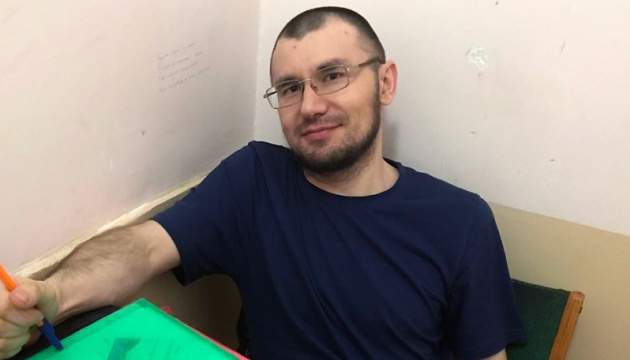 Emir-Usein Kuku stops hunger strike
Crimean human rights activist and political prisoner Emir-Usein Kuku has stopped his hunger strike, journalist Anton Naumlyuk has reported on Facebook.
"In response to a request from his wife, Meriem, Emir-Usein has stopped the hunger strike. According to Leonid Petrashis, head of the public observation commission for the Rostov region, on July 18, Kuku wrote a statement about stopping the hunger strike and began the recovery process. He is taking nutrient mixes and undergoing medical procedures," he wrote.
As reported, Crimean political prisoner Emir-Usein Kuku declared a hunger strike on June 26 as a sign of solidarity with other political prisoners: Oleg Sentsov, Volodymyr Balukh, Oleksandr Shumkov, Oleksandr Kolchenko, and Stanislav Klykh.
Kuku and other persons accused of involvement in the Islamic organization Hizb ut-Tahrir, Arsen Dzhepparov, Refat Alimov, Muslim Aliyev, Inver Bekirov and Vadym Siruk, were detained in Yalta in February-April 2016 on charges of involvement in terrorism.
About 70 Ukrainian political prisoners, including Ukrinform journalist Roman Sushchenko, are currently held in Russia and in Russian-occupied Crimea.
op