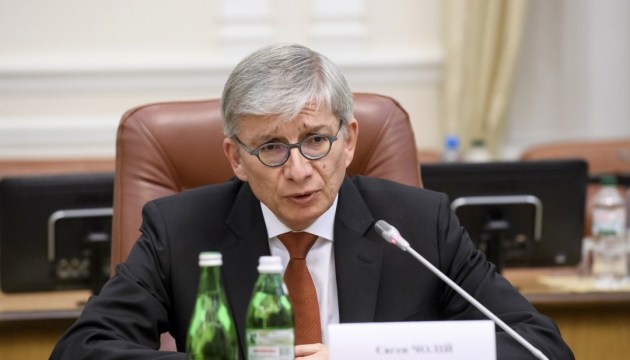 UWC president urges Italy to support Ukraine and its Euro-integration processes
During a visit to Italy, President of the Ukrainian World Congress (UWC) Eugene Czolij has called on the country's leaders to support the territorial integrity of Ukraine and its European integration processes.
During the meetings, the UWC president thanked Italy for its support of Ukraine within the European Union, including the signing of the EU-Ukraine Association Agreement, and drew attention to its positive effects, the UWC's press service reported.
He highlighted the significant reforms in Ukraine that were being realized on the backdrop of the hybrid aggression of the Russian Federation. In this context, Eugene Czolij emphasized the breadth of this aggression and the serious threat it posed for the entire international community, including Italy. In view of this, the UWC president noted that the recent statement of the Italian prime minister regarding the reinstatement of the Russian Federation in the G8 was very problematic.
Eugene Czolij urged Italy to support the territorial integrity of Ukraine and its Euro-integration processes, and to strengthen bilateral relations including economic and trade cooperation which would include increasing investments in Ukraine and the import of Ukrainian goods to Italy.
In addition, the UWC president called upon Italy to recognize the Holodomor of 1932-33 as genocide of the Ukrainian people.
"This visit was yet another step for the Ukrainian World Congress in furthering in Italy the interests of Ukraine and strengthening cooperation with the Ukrainian diaspora," Eugene Czolij stated.
ish