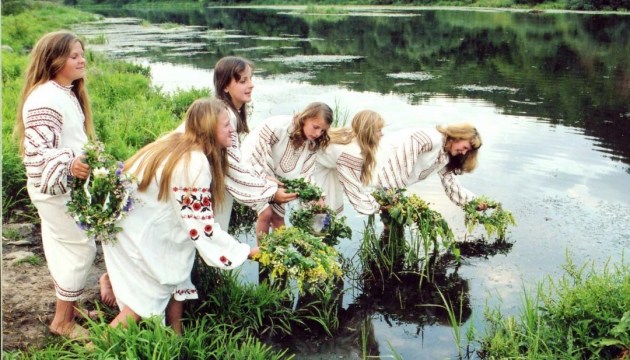 Ukraine celebrates feast of Ivan Kupala on night of July 6-7
The feast of Ivan Kupala is a traditional and most mysterious and magic East Slavic holiday.
First and foremost, it is associated with the end of the summer solar cycle of pre-Christian holidays, and eventually, after the adoption of Christianity, it transformed to some extent into a church holiday. Thus, the ancient folk feast of Kupaila began to be called the holiday of Ivan Kupala. But folk memory preserved the Kupala ritual and songs that belonged to ancient times, to the original poetry and rituals. This day has always been associated with many beliefs, attributes, traditions, ceremonies, and even prohibitions, and that is why ahead of Ivan Kupala Ukrainians have long adhered to the traditions of celebration.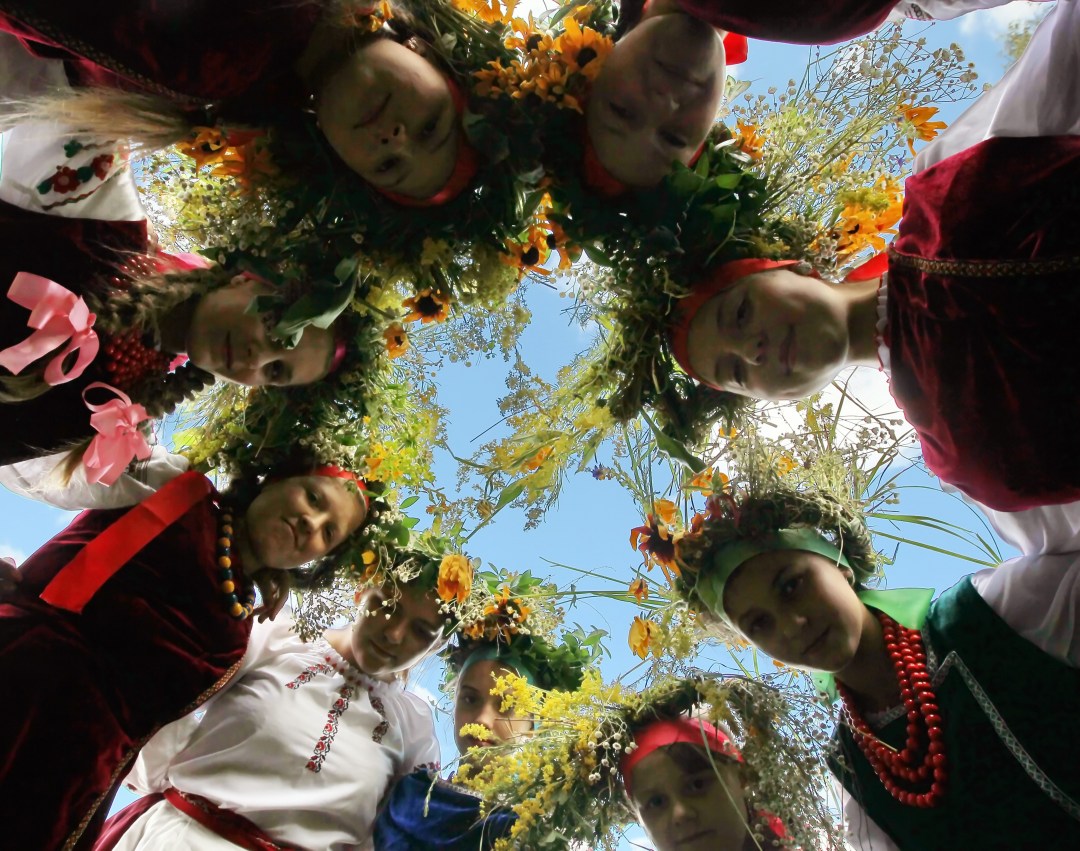 Although many folk ceremonies and songs have been lost in the last century, when the struggle against national traditions was underway, something was still preserved until present. And so far in the morning on Ivan Kupala people can be found on rivers and lakes.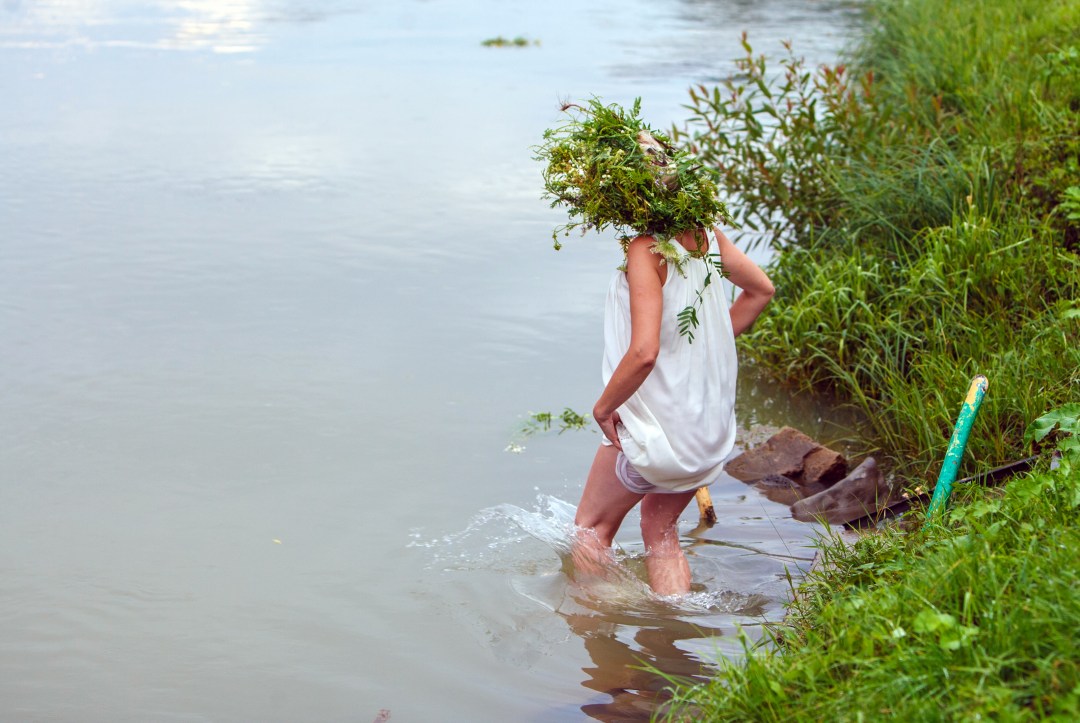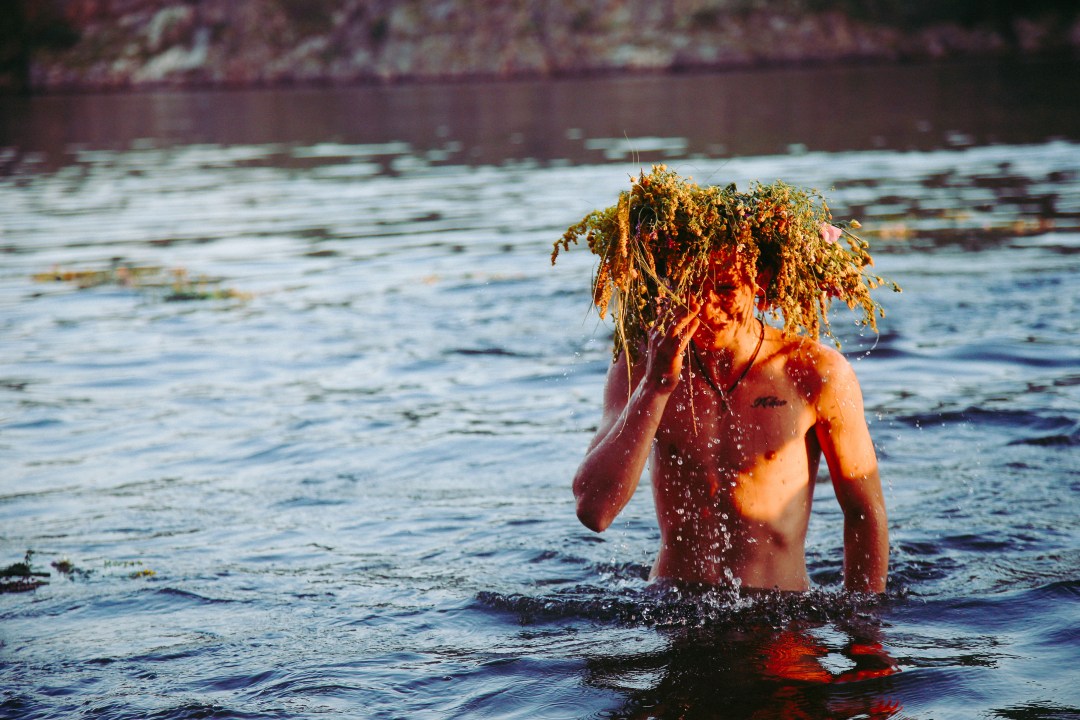 It is believed that water purifies a person physically (dispenses all diseases) and spiritually. The fire also has a magical power that can cleanse and give luck for the whole year, so people jump over the flames of bonfires. It is believed that the one who jumps over and does not touch the flame will be happy all year long.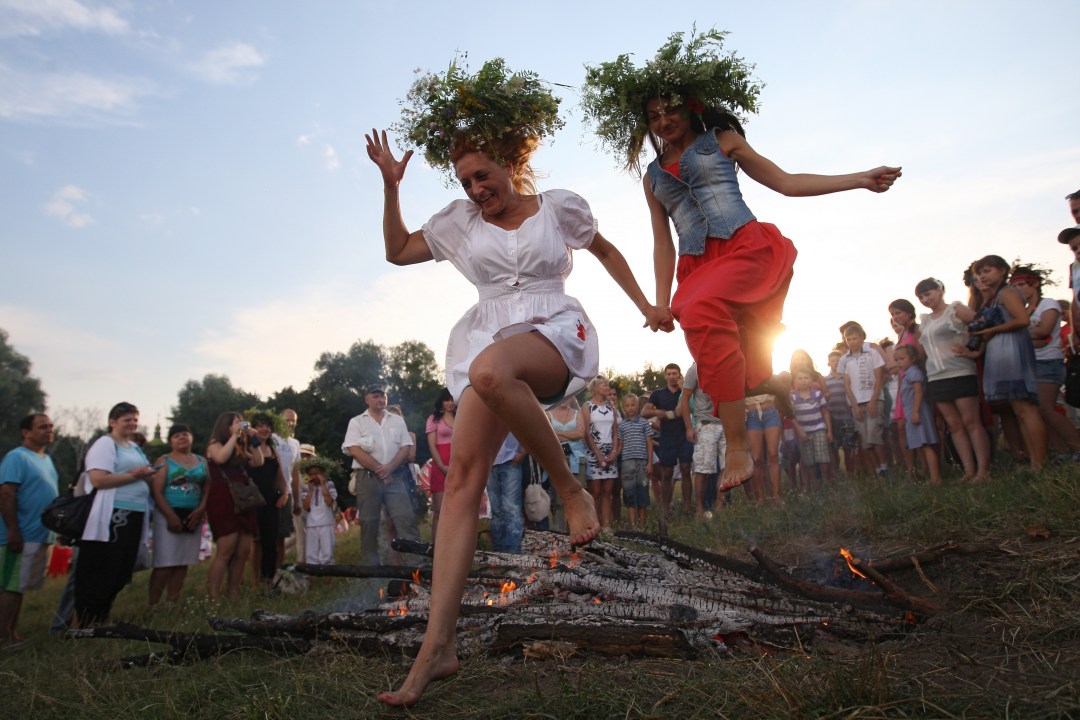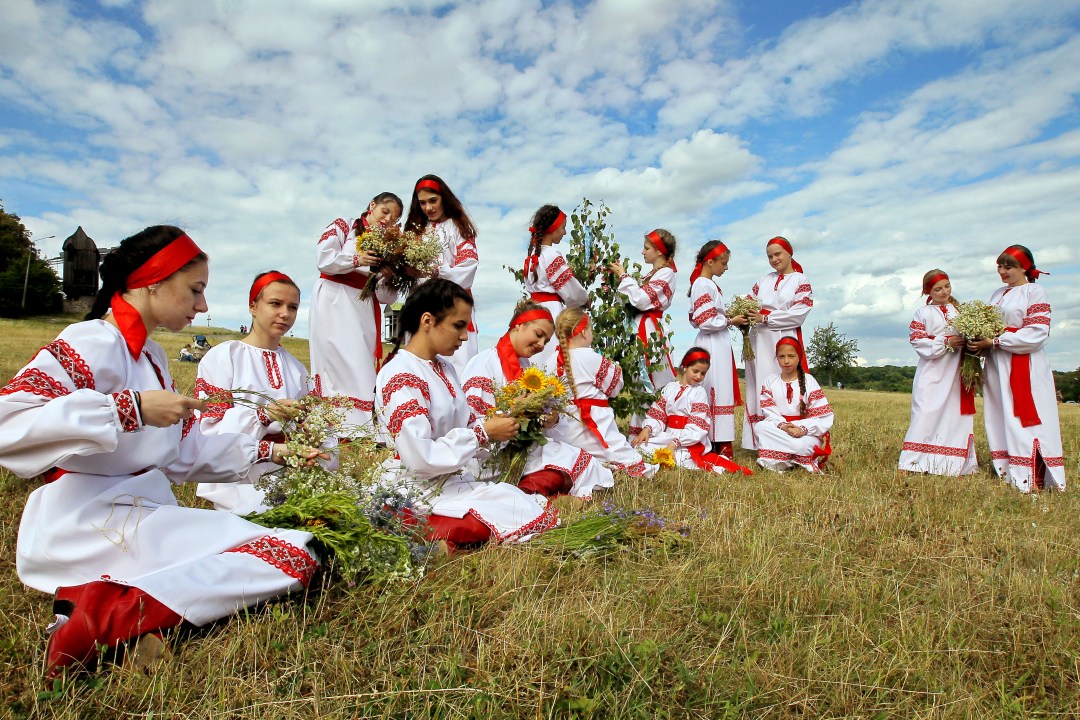 On this holiday particular importance is given to fern. It is believed that the one who finds a flower of fern will be able to understand the language of any creature and see the treasures hidden in the earth.
On the evening of July 6, single young girls make wreaths of flowers and float them (often lit with candles) on rivers. If the wreath floats well and a candle burns, a girl will get married.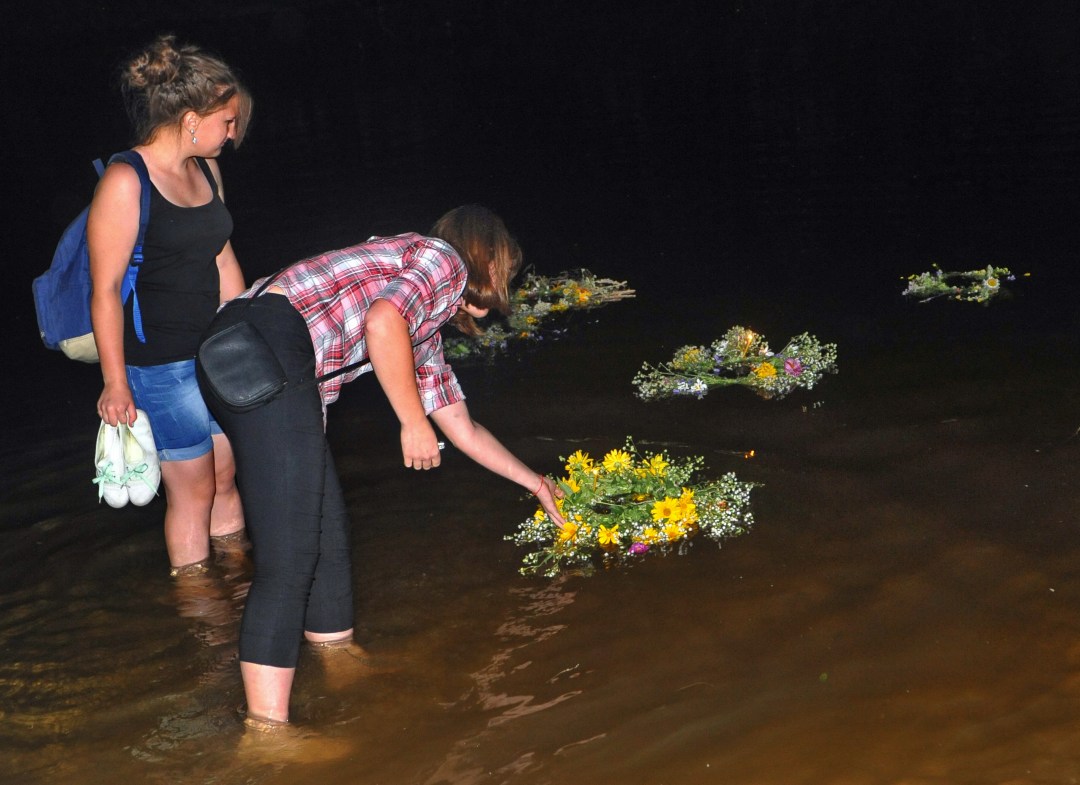 op