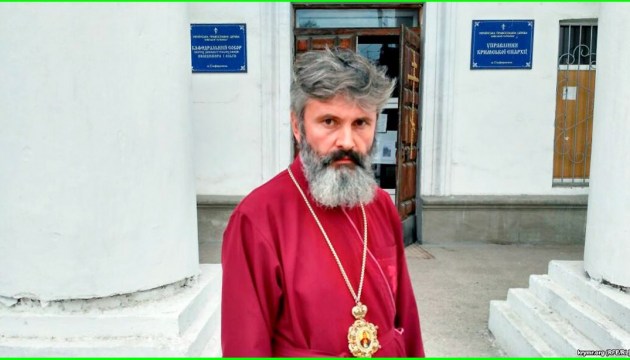 Archbishop Klyment asks Putin to free Ukrainian political prisoners
Archbishop Klyment of Simferopol and Crimea has called on Russian President Vladimir Putin to show an act of mercy and release Oleg Sentsov, Volodymyr Balukh and other Ukrainian political prisoners.
This is stated in an appeal by Klyment published on Facebook.
Klyment said that the decision to turn to Putin was fear for the life of Ukrainians convicted in Russia, in particular Oleg Sentsov, Volodymyr Balukh and other Ukrainian citizens.
The archbishop recalled that Balukh and Sentsov had gone on hunger strike to protest against lawlessness and injustice. He added that he was "terrified of what is happening."
"They are ready to die for the sake of the triumph of justice and the truth of God," reads the appeal.
Klyment asked Putin to commit an act of mercy and release Ukrainian citizens convicted on national grounds because of their beliefs.
On July 5, the illegal "Rozdolne District Court" in occupied Crimea found Ukrainian political prisoner Volodymyr Balukh guilty of allegedly beating the chief of a temporary detention facility and sentenced him to five years in prison. He was also fined 10,000 rubles.
Balukh has been on hunger strike for 110 days as of July 6.
op