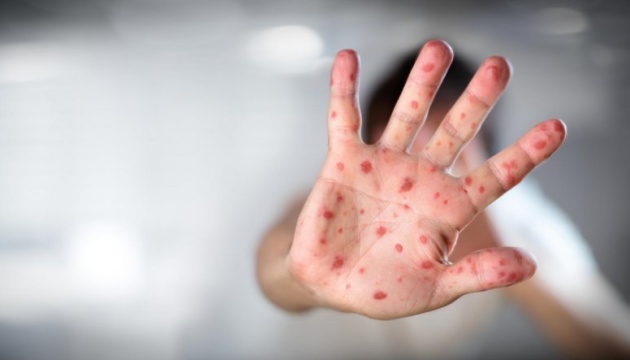 Health Ministry: 12 people die of measles in Ukraine since start of year
A total of 935 people have fallen ill with measles in Ukraine over the past week, which is 26% less compared to the previous week, the Public Health Center of the Health Ministry of Ukraine reports.
"Since the start of the year, 24,027 people have contracted measles: 9,682 adults and 14,345 children. Also, 12 people have died of complications from the disease: eight children and four adults," reads the report.
The largest number of cases of measles was recorded in Lviv region (4,095 people: 1,264 adults and 2,831 children), Zakarpattia region (2,779 people: 501 adults and 2,278 children), Ivano-Frankivsk region (2,485 people: 709 adults and 1,776 children), Odesa region (1,950 people: 958 adults and 992 children), the city of Kyiv (1,713 people: 1,056 adults and 657 children) and Chernivtsi region (1,219 people: 399 adults and 820 children).
iy