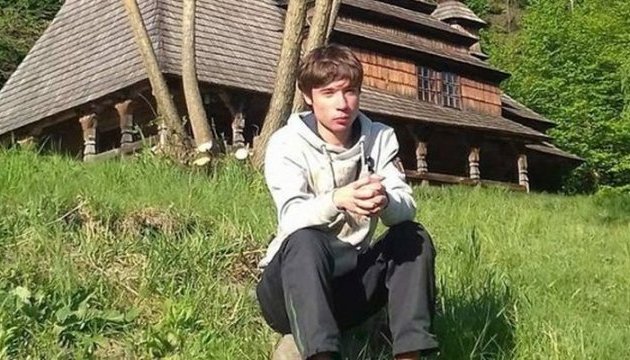 Russian court leaves Pavlo Hryb in custody until Dec 20
A Russian court has left Ukrainian Pavlo Hryb in custody until December 20, 2018.
Pavlo's father, Ihor Hryb, reported this on Facebook.
"The court's decision is predicted - to leave [Pavlo] in custody until December 20 and schedule preliminary hearings for July 9 at the North Caucasus District Military Court behind closed doors," Ihor Hryb wrote.
The prisoner's father also said that according to the lawyer, Pavlo is in a depressed and exhausted condition.
"Lawyer Marina Dubrovina reported that Pavlo looks very depressed and exhausted. He cannot buy any medicines or food, because Rosfinmonitoring has forbidden the sending of money transfers for three months. It's very hot and choking in the cell. We pray for Pavlo to withstand this torture," Ihor Hryb said.
As reported, Pavlo Hryb disappeared on August 24, 2017 in Belarus, where he went to the city of Gostomel to date a girl with whom he communicated on social networking sites.
In September, it became known that Pavlo Hryb was in a detention center in Krasnodar (Russia), charged with terrorism. At the same time, his lawyer said that Pavlo had been kidnapped by FSB officers.
The Ukrainian Prosecutor General's Office opened proceedings over the disappearance of the Ukrainian.
Hryb's lawyer said that the European Court of Human Rights demanded that Russia grant Ukrainian doctors access to the teenager to assess his condition.
op