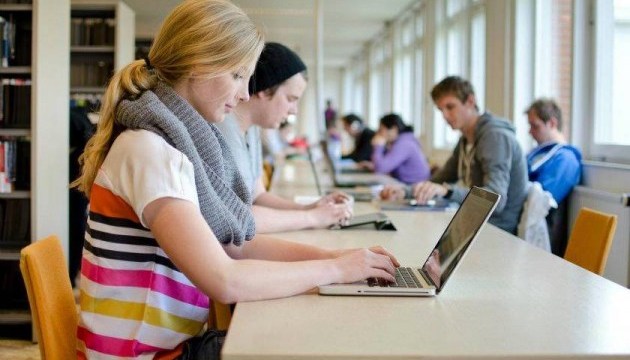 Essay Writing Services and How Popular They Are in the UK
Often in schools and universities, students are burdened with a lot of tasks and tests. It is difficult to strike a balance between them. In the UK, students have often complained of overwhelming assignments. This leads to sleepless nights and poor health. It is good to work hard but not on the basis of health.
Therefore, students start using the huge number of online firms offering writing services. Essay writing services offer online research paper, assignment, essay, homework, thesis, dissertation, articles on behalf of students. So, let's assess the importance and popularity of the essay writing services.
Why Students Need Them?
Essays and term papers constitute about 80% of the total grade. These essays have to well-written, non-plagiarised, and to the point content. The educational system in the UK requires students to write or complete an assignment (sometimes 2 or more) for each subject.
Each assignment passes through strict grammar and plagiarism tests. Especially, if you have an online course, assignments are the most crucial. There is a tremendous amount of pressure on students to complete assignments on time within the deadline. And the time period provided is quite short sometimes.
Let's go through some more points why students in the UK need online essay services:
Essays services are important for school and university students to pass the test as essays are the basis for scholarships. In some schools, essays are required to get the passing marks.
Essay services are crucial when there is no time for assignments because they are big and exhaustive.
Online essay writing services are easy and trustworthy, especially, for students that have poor English command. They are unable to take the pressure of assignments.
What are Essay Writing Services
So, the writing service is a website or a specific person whom student deal with. Recently there has been a sudden rise in the number of such sites. The websites allow both writers and students to register. Based on the number of pages the writers are paid.
The sites set strict rules for the writers like no plagiarism, high-quality work, and no grammar problem. The students provide all the requirements like the topic name, the number of pages, format, and sources.
Actually, the writing services were meant for business professionals for preparing business plans or financial reports as well. But students are taking advantage of the low price and high-quality work.
How to Use Essay Writing Services
It is quite easy and convenient to use them. You just have to follow some simple steps to ensure that you get a good writer and get nicely written essays:
Step #1: Find a website
First of all what you need to do is research. You need to go through various websites to select the right one for you. You should go through the reviews and a sample of their work to be sure it provides good quality. There are thousands of sites to search from, and it can be quite confusing. To remove this cloud of confusion, you may select the website that comes up first in searches.
Step #2: Register
You need to either log in or register in the website. Sometimes they allow one free assignment just for you to look through. Also, as per the rules, most of the websites ask you to pay before you get the article, usually, via PayPal or some other online services.
Step #3: Order
After registering everything becomes very smooth and easy. You have to fill in the details of the assignment as given on the website. If your university provided some other files to get help, you should upload them too. Also, sometimes the writer might ask you some other questions regarding the assignment.
Essay Writing Services Popularity in 2018
Writing services have been a popular trend in the previous years. But this trend has seen a sudden rise in 2018. Students have started using these services quite often due to the reasons given above and below:
● The writers are highly qualified (some even have degrees regarding the English language). This point helps the client to trust the companies even more.
● Experts write essays for money, bringing a professional level of content.
● Writers have to go through a small test that helps to evaluate their skills. It is important that the clients and writers understand each other.
There have been reports that many writers are underpaid. This could be the reason that writers are working independently with clients. Sometimes the whole salary is cut off due to a mistake. At least the paper should come back to the writer for a review and the writer should be given a time for edits.
Conclusion
The basic thing is that everybody needs help in this life. Parents are busy with their work leaving the children in the kindergarteners to handle their deals during the day.
Additionally, when you are under too much pressure, the consequences are often the opposite of what was expected initially. Therefore, getting help online is a way to relieve the pressure and concentrate on more important things.