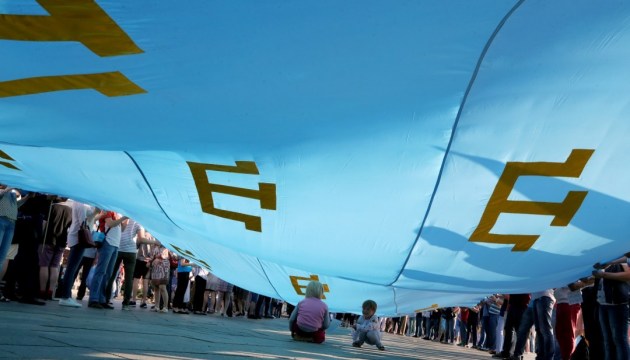 Day of Crimean Tatar National Flag marked in Ukraine today
On June 26, the Day of the Crimean Tatar National Flag is celebrated in Ukraine.
On this day in 1991, the second Qurultay of the Crimean Tatar people started its activity in Simferopol; it took place 74 years after the first Qurultay, which was held in Bakhchisaray in 1917.
For the first time, the Crimean Tatar flag was adopted by the Qurultay of the Crimean Tatars in 1917, after the February Revolution. It was updated on June 30, 1991, after Ukraine's independence was declared.
The Crimean Tatar flag represents a canvas of blue color with a symbol – a golden tamga. Blue color is the traditional color of the Turkic peoples - it was also used on the flag of the Crimean Khanate. The coat of arms depicted on the flag is the generic sign of the Girays, the ruling dynasty of the Crimean Khanate.
Since the beginning of the occupation of the Ukrainian Crimea by Russia and the intensification of repression in relation to the indigenous population of the peninsula, the main events of the Day of the Crimean Tatar flag are held in the mainland Ukraine (in particular, in Kyiv) by the Crimean Tatar public organizations with the support and coordination of the Mejlis of the Crimean Tatar people. For several years already, the festive events have been held under the slogan "Two flags - one country".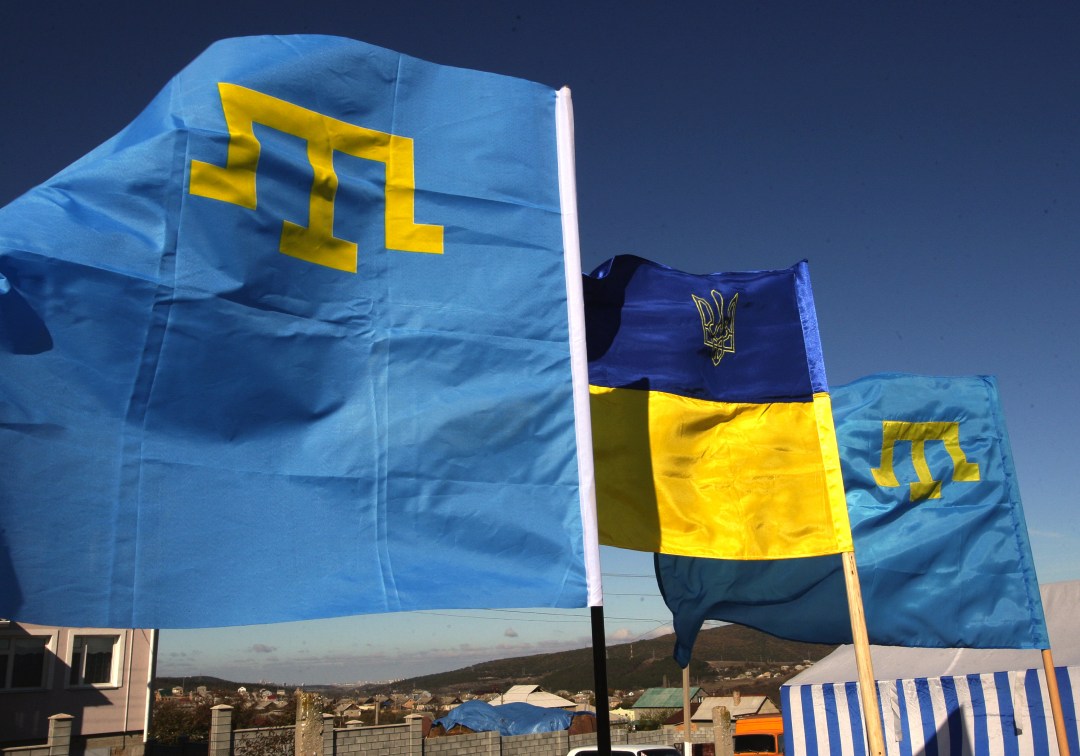 Today, a solemn event will be held at Khreshchatyk, and it will end with a rally on Maidan (Independence Square). Celebration of the Day of the Crimean Tatar flag will also take place in other countries of the world.