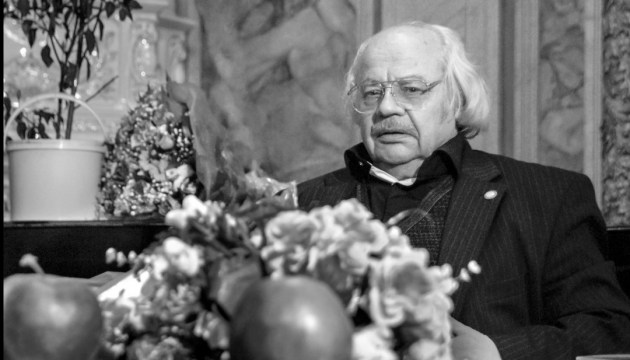 Ukrainian poet Ivan Drach dies at 81
Famous Ukrainian poet, state and public figure Ivan Drach died today at the age of 81.
Film critic, scriptwriter, head of the Ukrainian Association of Cinematographers Serhiy Trymbach wrote this on Facebook.
"Ivan Drach died on June 19, in Feofaniya, after a serious illness. He died in the morning…," he wrote.
Ivan Drach was born on October 17, 1936 in Telizhentsy, Kyiv region. He started his creative way in the period of Khrushchev Thaw. He made his debut in 1961, when his poem-tragedy "Knife in the Sun" was published in the Kyiv literary newspaper. He was a member of the Writers' Union of Ukraine and worked in the newspapers "Literary Ukraine" and "Fatherland", as well as at Dovzhenko Film Studio.
In 1976, he won the USSR State Prize for "The Root and the Crown".
He played an important role in establishing the People's Movement of Ukraine (Rukh) and was elected its first chairman in September 1989. From February 28 to December 4, 1992, he was co-chairman of Rukh with Vyacheslav Chornovil and Mykhailo Horyn.
From March 1998 to April 2002, he was an MP of Ukraine.
His literary works, popular both in the USSR and abroad, were translated into many languages of the world.
iy