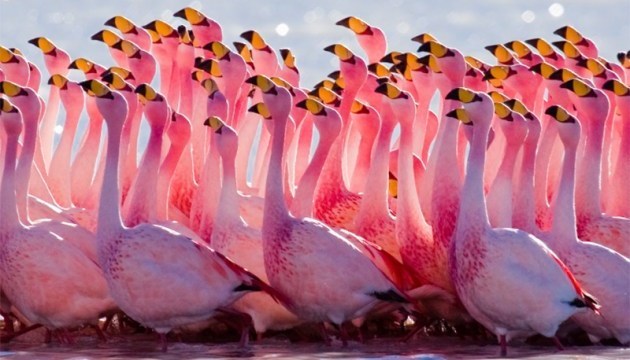 Flamingos return to Lake Syvash in southern Ukraine
Flamingos have returned to Lake Syvash in Kherson region, southern Ukraine. Last year, three flamingo couples nested along the shores of a salt lake on the island of Churiuk near the Azov-Syvash National Nature Park.
"A few days ago, another flamingo couple was noticed several hundred meters away from last year's nests. Entire flock of ten birds of this species appeared simultaneously on Syvash near the village of Henhirka, Henichesk district," a local website Khersontsi reports.
Employee of the Azov-Black Sea Ornithological Station, Candidate of Biological Sciences Yuri Andriushchenko says that new nests of flamingos have not been found in this locality so far. They have not been built yet or are simply hidden, he added.
ol