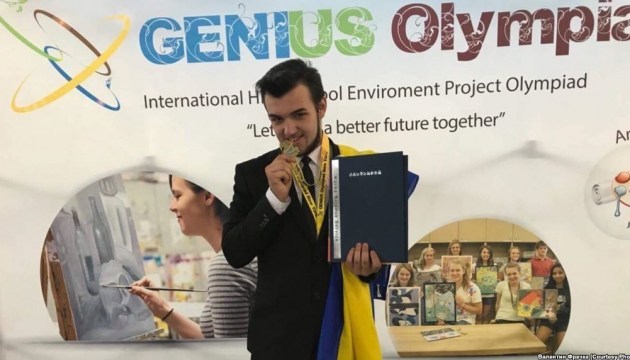 Ukrainian high school student wins gold at Genius Olympiad in United States
Ukrainian high school student Valentyn Frechka won a gold medal at the Genius Olympiad in the United States.
This year, over 1,300 young geniuses took part in the contest, the Voice of America reports.
Frechka won the award for his invention of obtaining paper from fallen leaves.
Ukraine was represented by a team of five students from the Minor Academy of Sciences. In the end, two Ukrainians also took the fourth places and other two won bronze medals. Valentyn Frechka was invited to the international exhibition in South Korea.
About 1,500 projects were submitted and only a half of them were accepted, according to the official website of the Genius Olympiad.
The Genius Olympiad is an international high school project competition aimed at solving environmental problems through fundamental science, art, creative writing, engineering, design and business development.
iy