Ukrainians create device that can quickly chill any beverage
Ukrainian developers have created a smart device called Chill & Cheers, which can chill any beverage in just a few minutes, according to website ain.ua.
According to the report, at first the developers planned to create a wine cooler. But later, the Chill & Cheers team expanded the scope of activity to any drink - water, wine, beer, vodka, cola, whiskey, or gin.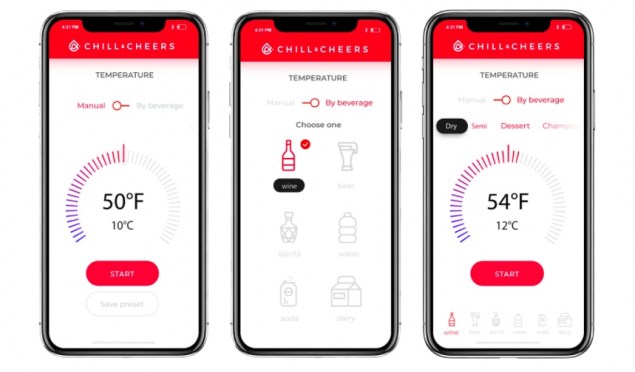 The device is very easy to use - you just need to pour a favorite beverage inside the container and set the target temperature.
The device can be synchronized with a smartphone using a mobile application. This application can offer the user the optimal temperature recommended for serving a particular beverage. It can be used on gadgets with the operating system Android and iOS.
"We know for sure that you don't need another cooling machine with pesky ice and water inside the drops on your clothing. We created Chill & Cheers to meet the needs of our customers, and no other device can chill a drink to the target temperature in such a smooth and productive way," co-founder Pavlo Haiduk said.
Chill & Cheers has currently launched a fundraising campaign on the Indiegogo international crowdfunding platform. Fundraising continues.
op