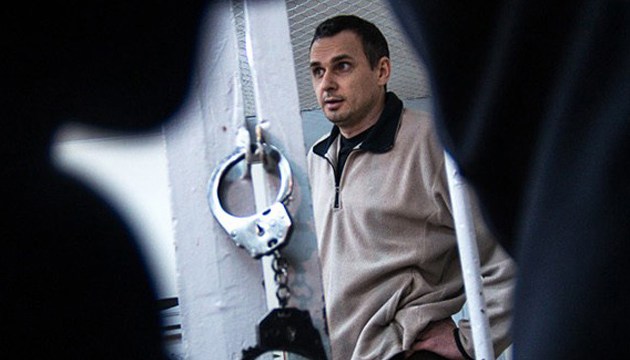 Amnesty International calls on Russia to free Sentsov
Amnesty International, an international human rights organization, has demanded that Russia release Ukrainian film director Oleg Sentsov.
The secretary general of the organization, Salil Shetty, wrote this on Twitter.
"Oleg Sentsov has been on hunger strike for 25 days in protest against Russia's detention of Ukrainian political prisoners. He is serving a 20 year sentence after an unfair and politically-motivated trial. We stand with him and demand his release!" Shetty wrote.
As reported, Ukrainian film director and political prisoner Oleg Sentsov, sentenced by a Russian court to 20 years of imprisonment in a high-security penal colony on charges of "terrorist activity" on the territory of the annexed Crimea, declared a hunger strike on May 14, demanding the release of all Ukrainian political prisoners held in Russia.
There are currently 64 Ukrainian political prisoners being held in Russia and the annexed Crimea. Among them is Ukrinform journalist Roman Sushchenko, who was sentenced to 12 years of imprisonment in a high-security penal colony for alleged espionage in Russia.