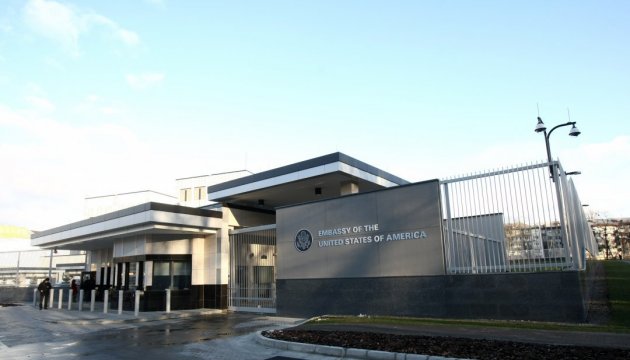 U.S. Embassy in Ukraine joins worldwide action in support of Oleg Sentsov
The U.S. Embassy in Ukraine intends to join the global action #SaveOlegSentsov in support of political prisoner Oleg Sentsov.
"We join the global call to #SaveOlegSentsov, victim of Russia's campaign to silence those speaking out against its occupation of Crimea," the U.S. Embassy informed on Twitter.
On June 1-2, the global action #SaveOlegSentsov is held in different cities around the world.
As reported, Ukrainian filmmaker Oleg Sentsov was detained by Russian security services in Crimea in May 2014. On August 25, 2015, the North-Caucasian Military Court in Russia's Rostov-on-Don sentenced Oleg Sentsov to 20 years in a penal colony for alleged "plotting acts of terrorism." On May 16, 2018, Sentsov went on an indefinite hunger strike in a Russian colony, where he serves his sentence. He demands to release all Ukrainians held in Russia and in the annexed Crimea. Sentsov announced his intention to be on hunger strike "till the tragic end."
ish