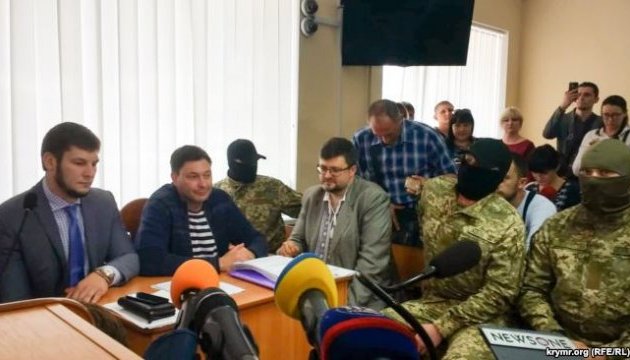 Court leaves RIA Novosti Ukraine chief in custody
Kherson Regional Court of Appeal has rejected the defense team's request to change the measure of restraint for Kirill Vyshinsky, the chief editor of RIA Novosti Ukraine, according to Hromadske TV.
Earlier on Friday, June 1, Vyshinsky stated during a court session in his case that he was renouncing Ukrainian citizenship.
Vyshinsky was arrested in Kyiv on the morning of May 15 after a police raid on the office of RIA Novosti Ukraine. Later he was taken to a court session in Kherson. He is suspected of high treason.
On May 17, Vyshinsky was detained for two months without the right to post bail.
Moscow is demanding his release.
German Chancellor Angela Merkel promised to discuss Vishinsky's arrest with Ukrainian President Petro Poroshenko.
op