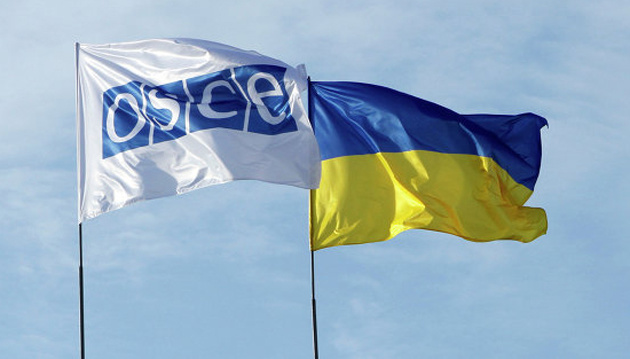 OSCE coordinator for combating trafficking in human beings visits Ukraine
On June 1, the OSCE Special Representative and Co-ordinator for Combating Trafficking in Human Beings, Madina Jarbussynova, has concluded a four-day visit to Ukraine.
Jarbussynova visited the cities of Lviv, Ivano-Frankivsk and Chernivtsi, where she met with representatives of regional state administrations, according to the website of the OSCE.
"The trip aimed to raise awareness of human trafficking and the risks encountered by vulnerable groups as a consequence of the current crisis in and around Ukraine," the report reads.
Jarbussynova also briefed the staff of the OSCE Special Monitoring Mission to Ukraine on the best practices in monitoring and reporting on trafficking-related trends.
In addition, the program of the trip included meetings with representatives from relevant international organizations and civil society to discuss the situation on the ground and issues related to the identification and assistance of victims of human trafficking.
"Despite the distance, the repercussions of the events in the east are acutely felt across the whole of the country, including its western regions, with thousands of internally displaced persons hosted by local communities," Jarbussynova said.
"We must remain vigilant and ensure that, while searching for jobs and other sustainable economic opportunities, these people do not fall into the trap of human trafficking. In this regard, the important role of OSCE monitors in raising awareness of human trafficking risks can hardly be overstated," she said.
Next week, the Office of the Special Representative intends to deliver similar briefings on how to combat trafficking in human beings to the OSCE monitors in Donetsk, Luhansk, Severodonetsk and Kramatorsk.