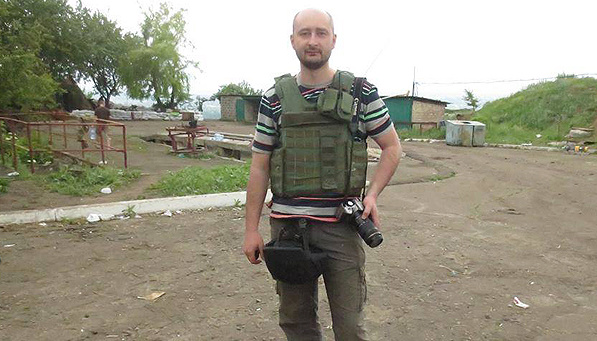 Ukraine's Information Policy Ministry: Murder of Babchenko is onslaught on freedom and truth
The Information Policy Ministry of Ukraine calls the murder of journalist Arkadiy Babchenko the onslaught on truth and urges to punish the perpetrators and persons who ordered the murder.
"It is a terrible crime. It is not just the murder of the outstanding person, it is the onslaught on freedom, onslaught on truth. The perpetrators and those, who ordered the murder, must be punished," Information Policy Minister of Ukraine Yuri Stets said.
The Ministry expressed condolences to the family, friends, and colleagues of the journalist.
"In his motherland – in Russia – he was an irreconcilable fighter for the truth, an active opponent of Putin's criminal regime. They exerted pressure on him, tried to break him, forced him to leave.
And here, in Ukraine, where he had found a refuge and continued his struggle, he was killed, shot in the back meanly and cynically," the minister added.
Russian journalist Arkady Babchenko was shot dead in Kyiv yesterday on May 29.
Former soldier in the Chechen war who became one of Russia's best-known war correspondents, Babchenko had left his homeland fearing for his life after criticizing Russian policy in Ukraine and Syria.
ol