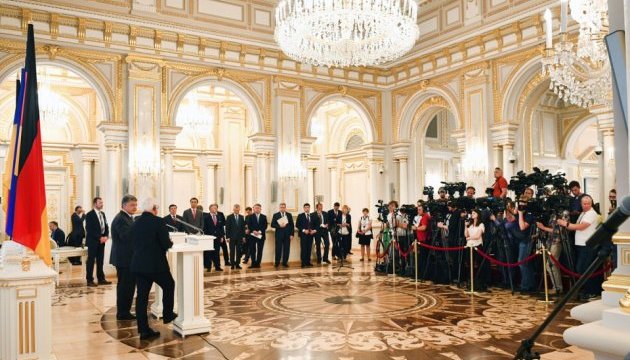 World must ensure inevitability of Russia's responsibility for MH17 crash - Poroshenko
Ukrainian President Petro Poroshenko has said he is convinced that the international community must ensure Russia's responsibility for the downing of Malaysia Airlines flight MH17 in 2014.
He stated this at a joint briefing with German President Frank-Walter Steinmeier in Kyiv on Tuesday, according to an Ukrinform correspondent.
"The international community must ensure the responsibility of the Russian Federation for 298 innocent victims who represent different countries of the world. This responsibility must be inevitable," Poroshenko said.
He also emphasized that joint and coordinated actions of the international community should ensure that Russia does not repeat such crimes in the future.
op