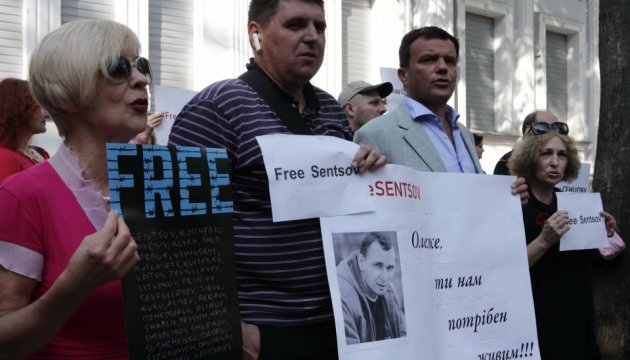 Free Sentsov: Activists picket Consulate General of Russia in Kharkiv. Photos
The action in support of Ukrainian filmmaker Oleg Sentsov, illegally imprisoned in Russia, was held near the Consulate General of the Russian Federation in Kharkiv on Monday.
As an Ukrinform correspondent reported, about fifty Kharkiv citizens held the banners "Freedom to Sentsov!", "Free Sentsov!", "Oleg, we need you alive!" standing near the entrance of the Consulate General.
At the end of the picket, the activists fixed their banners to the notice board near the entrance, directly on top of the posters depicting the flags of Russia.
As reported, on May 16, Ukrainian political prisoner Oleg Sentsov went on an indefinite hunger strike in a Russian colony, where he serves a 20-year sentence on terrorism charges. He demands to release all Ukrainians held in Russia and in the annexed Crimea. Sentsov announced his intention to be on hunger strike "till the tragic end."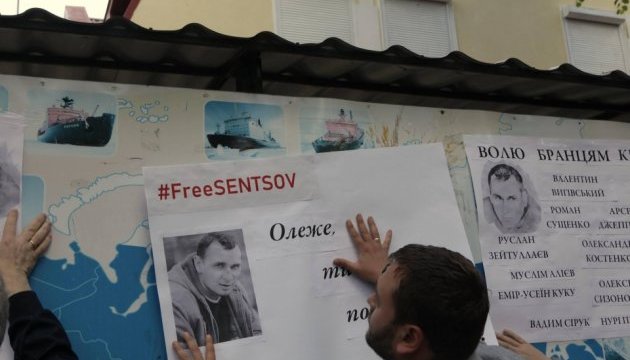 ol