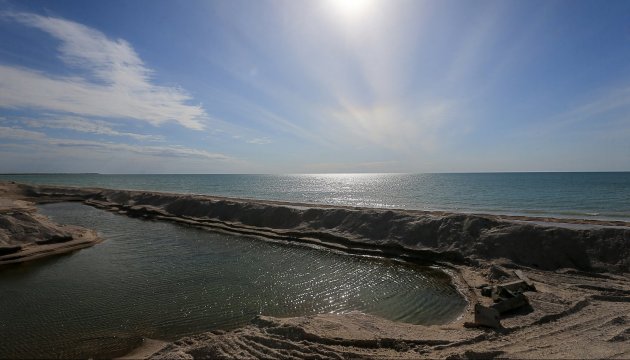 Russia closes part of Azov Sea to Ukraine - media
Russia closed 2,000 square kilometers of the Azov Sea to Ukrainian vessels on Sunday, May 20, for allegedly carrying out combat firing, according to TSN.Tyzhden.
In some areas, the distance to the Ukrainian coast does not exceed ten miles, which is a brutal violation of the UN Convention on the Law of the Sea.
Earlier, reports pointed to the intensified activity of the ships of the Coast Guard of the Border Service of the Federal Security Service and the Black Sea Fleet of the Russian Navy in the waters of the Azov Sea.
In April this year, the headquarters for the antiterrorist operation (ATO) warned Ukrainian fishermen about possible provocations by Russia, which could result in the detention of Ukrainian fishing vessels. The headquarters also did not exclude the preparation of such provocations in the Black Sea.
On May 15, Russia officially opened the bridge across the Kerch Strait to the occupied Crimea.
Ukrainian President Petro Poroshenko called the illegal construction of the Kerch Strait Bridge another indication of the neglect of international law by the Kremlin.
op