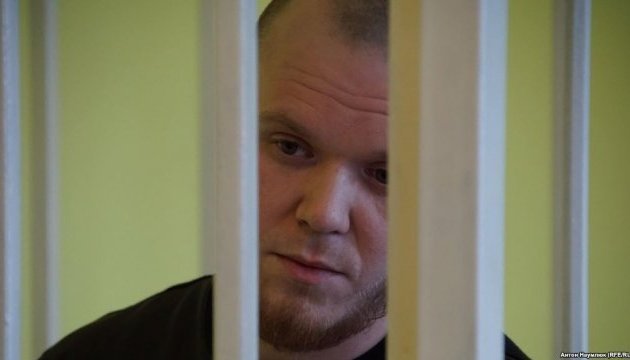 'SBU agent' Lymeshko jailed for 8 years in Crimea
Sudak Town Court in occupied Crimea on May 10 found Ukrainian citizen Hennadiy Lymeshko guilty and sentenced him to eight years in prison for "illegal acquisition, storage and carrying of explosives," according to the Crimea.Realities online newspaper.
Lymeshko acknowledged his guilt. The case was considered under a special procedure. The mitigating circumstances taken into account by the court included Lymeshko's minor daughter, whereas the burdensome ones included the political motive of the crime - "hatred and hostility in connection with Crimea's accession to Russia." The term of serving the prison term began on May 10, 2018.
On August 12, 2017, Russia's FSB announced the detention of a man in the annexed Crimea, whom they called "an SBU agent" and accused him of preparing acts of sabotage on the peninsula.
Later, Russian intelligence agencies released a video of the man's detention and interrogation. Lymeshko pleaded guilty in front of a camera and said that he had allegedly been preparing acts of sabotage on the territory of the annexed Crimea.
op