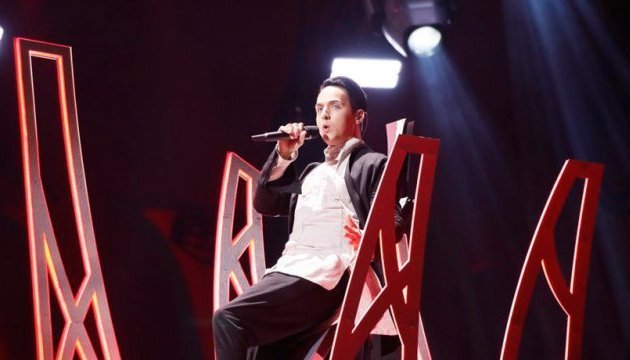 Melovin has good chance of reaching Eurovision final - bookmakers
Ukraine's representative at the 2018 Eurovision Song Contest, Melovin, with his song "Under The Ladder," has a good chance of reaching the final of the contest, according to Radio Liberty.
William Hill puts Ukraine in second place along with Moldova and Sweden among 18 participants in the second semifinal, Betfair in fifth place, and Unibet in sixth place.
In total, representatives of ten countries participating in the second semifinal will progress to the final. According to bookmakers, in addition to Ukraine, those who can reach the final are representatives of Norway, Sweden, Australia, Moldova, Poland, Hungary, the Netherlands, Denmark, and Latvia.
The second semifinal of the Eurovision Song Contest will be held in the Portuguese capital city of Lisbon on May 10.
The first semifinal was held on May 8. Austria, Estonia, Cyprus, Lithuania, Israel, the Czech Republic, Bulgaria, Albania, Finland and Ireland have already qualified for the final, which will take place on May 12.