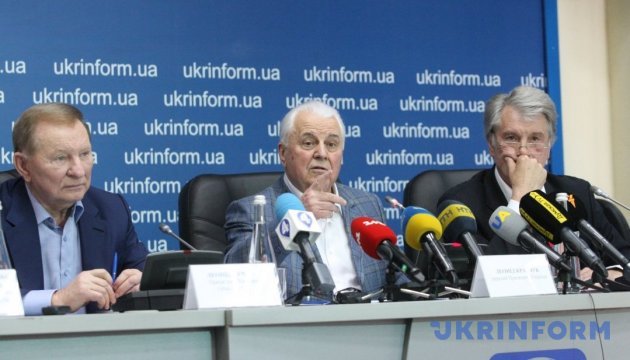 Autocephaly for Ukrainian Church: ex-presidents support Poroshenko's appeal
Granting autocephaly to the Orthodox Church of Ukraine plays an important role in the development of the state.
Three former presidents of Ukraine – Leonid Kravchuk, Leonid Kuchma and Viktor Yushchenko – expressed this opinion in a joint appeal to the Ukrainian people, Ukraine's first president Leonid Kravchuk noted during the press conference at the Ukrinform agency.
"We believe that granting the autocephaly by the Mother Church of Constantinople plays an important role in strengthening Ukraine's independence, the spiritual and national unity of our people, the development of religious freedom and will contribute to strengthening the inter-confessional dialogue in our country," Kravchuk said.
According to him, the unity of the Ukrainian people is a great power, which will be reinforced by the autocephalous Orthodox local church, and this will result in an irresistible spiritual victory in the struggle against the Russian church in Ukraine. "Therefore, we support the efforts of President of Ukraine Petro Poroshenko in this extremely important issue for Ukraine and we call on all the citizens, all responsible politicians and public figures to unite around this great goal and make efforts," the first president of Ukraine said.
ol