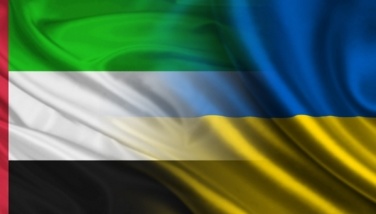 UAE's trade and economic potential to be presented in Kyiv
On May 11, 2018, a presentation of the trade and economic potential of the United Arab Emirates will be held at the Ukrainian Chamber of Commerce and Industry with the direct support of the Embassy of the UAE.
Participants of the event will receive comprehensive information on the prospects of entering the Arab markets and participating in the EXPO 2020 in Dubai.
Representatives of all sectors are invited to participate in the event. A ticket for members of the Ukrainian Chamber of Commerce costs UAH 240, for members of other organizations and companies - UAH 320.
According to the results of the visit of President of Ukraine Petro Poroshenko to the UAE at the end of 2017, Ukraine and the UAE have introduced a visa-free regime starting from December 31, 2017. As a result, Ukrainian tourists with biometric passport can travel to the UAE without a visa for up to 30 days.
ish