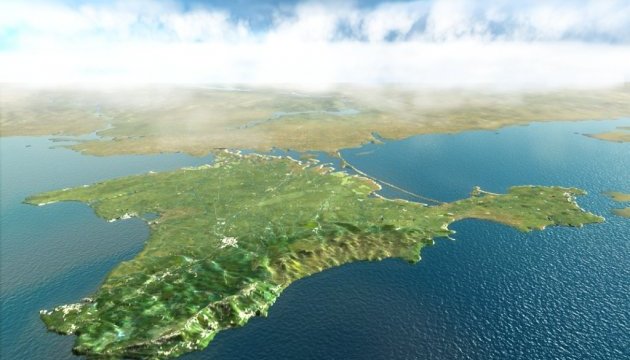 Nearly 6,000 people involved in occupation of Crimea put on wanted list
The police of the Autonomous Republic of Crimea have placed 5,800 people involved in the occupation of the peninsula on the wanted list.
The chief of the main directorate of the National Police of Ukraine in the Autonomous Republic of Crimea and the city of Sevastopol, Anatoliy Bakhchyvanzhy, said this at a press conference on Wednesday, an Ukrinform correspondent reported.
"We have placed on the wanted list 5,800 people who served and remained there after the withdrawal of military units to mainland [Ukraine]. For the first time in four years since the occupation of the Crimean peninsula, a register of participants of the illegally formed armed formation called 'Self-defense of Crimea' has been formed. It includes complete data about 860 people, about people who made decisions and took part in the seizure of military garrisons located there," Bakhchyvanzhy said.
He also said that in the first months of 2018, the Crimean police seized 79 firearms, four grenade launchers, two flamethrowers, 30 grenades, three kilograms of explosives, about 15,000 cartridges and a kilogram of narcotic substances.
op