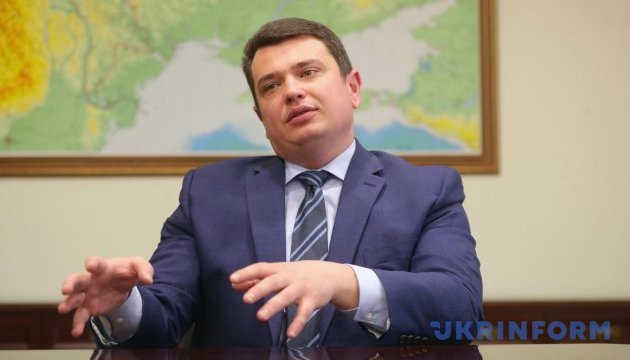 International experts recognize NABU as politically independent - Sytnyk
International experts have recognized the National Anti-Corruption Bureau of Ukraine (NABU) as a politically unbiased and independent agency following the evaluation of its work conducted in October-December last year.
NABU Director Artem Sytnyk said this at a briefing on Wednesday, an Ukrinform correspondent reported.
"I would like to say that this evaluation of the NABU's work was carried out in conjunction with the evaluation of the work of the SAPO, since it is impossible to give a separate assessment of the effectiveness of the NABU and the SAPO, and the assessment was based on criteria of effectiveness, objectivity and independence. And I am pleased that international experts have acknowledged that the NABU is indeed politically independent and unbiased," Sytnyk said.
He recalled that the NABU leadership had appealed to the EU Anti-Corruption Initiative and a U.S. Department of State bureau with the request to provide international technical assistance to carry out an independent assessment of the effectiveness of the NABU's work over the past three years.
Sytnyk said that the effectiveness evaluation commission worked at the agency in October-December. Then the materials received were analyzed for several months, and this report, signed by U.S. Ambassador to Ukraine Marie Yovanovitch and EU Ambassador Hugues Mingarelli, were then sent to the NABU, the government and parliament, as well as to international diplomatic missions, he added.
op