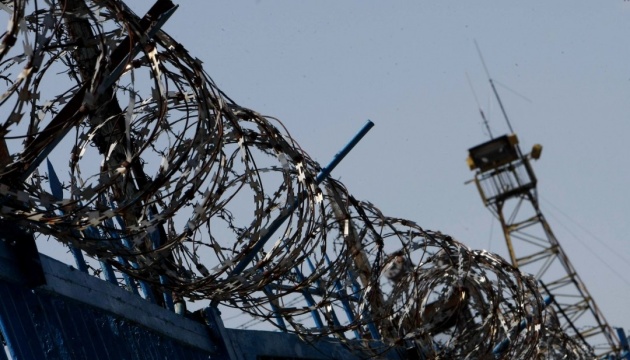 Two Crimean Tatars found dead in Simferopol jail
At least four people, including two Crimean Tatars, were found dead in Simferopol pre-trial detention center No. 1, which is controlled by the Russian occupation authorities, in April 2018, the Crimean Human Rights Group (CHRG) has reported.
"The Crimean Human Rights Group has information that it is likely that Server Bilyalov, 69, and Oleg Goncharov, 46, were found hanged on April 6. Dmitry Shipovnikov, 23, was found hanged in a punishment cell on April 12. On April 13, the 39-year-old Islam Ishkerov, who was taken to the Simferopol pre-trial detention center from Dzhankoi, was found dead with his throat cut in cell No. 8, where the newly arrived detainees are placed, the so-called quarantine," human rights activists said.
They noted that these data had been confirmed by several independent sources.
Experts from the Crimean Human Rights Group believe that the theories of suicide by hanging of Bilyalov, Goncharov and Shipovnikov, as well as throat cutting by Iskerov, "are unlikely for several reasons."
For example, according to information available to the CHRG, Bilyalov hoped for termination of criminal prosecution and release from punishment due to newly discovered circumstances.
In addition, Shipovnikov was "found" hanged in a punishment cell despite the fact that this is a place where people are placed after a thorough personal examination, and the prisoner stays there alone under constant supervision.
The reasons for suicide by Iskerov also raise questions. He was accused of theft under Part 1, Article 158 of the Criminal Code of the Russian Federation, the maximum punishment for which is two years imprisonment and the minimum punishment is a fine of up to eight non-taxable minimum incomes of citizens.
The CHRG said that according to ECHR judgments, the state is responsible for the death of any detained person since the person was totally under their control. Meanwhile, there is no information on these events on the official websites of the Russian Investigative Committee, the Russian Prosecutor's Office, and the Russian Federal Security Service.
According to human rights activists, the absence of the reaction of the occupation authorities to the threat to the lives of people in places of detention, "shows not only Russia's reluctance to comply with international standards, but also the inability of the Russian occupation authorities to guarantee the people who are under their patronage and supervision the right to life and respect for human dignity."
The onus of responsibility for the death of the four persons lies on the head of Simferopol pre-trial detention center No. 1, Russian Interior Service Lieutenant Sergei Berezhnoy, and his immediate superior, the head of the Russian Penal Service in Crimea, Russian Interior Service Major General Vadim Bulgakov.
op