Water-pouring and 'crooked dance' in Uzhhorod
In Uzhhorod, a Zakarpattia folk choir recreated ancient Zakarpattia Easter traditions of watering and "crooked dance". The Easter Bells event was presented to Uzhhorod residents and guests of the city at the Zakarpattia Museum of Folk Architecture and Life.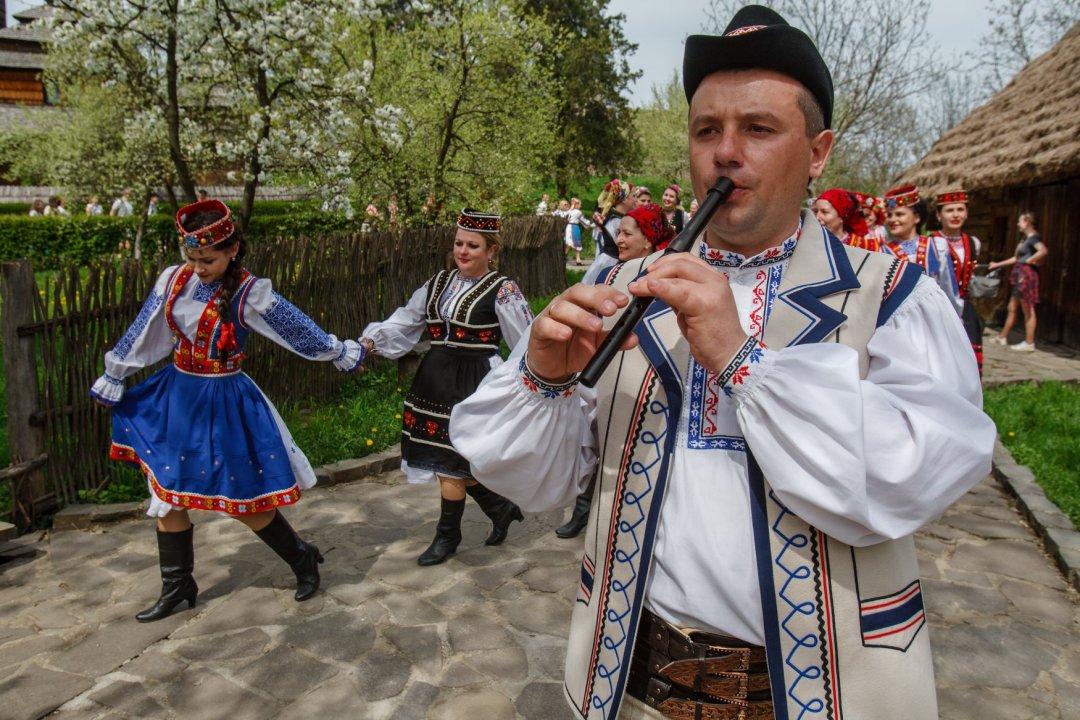 The event was organized in almost the entire territory of the open-air museum. At the entrance to the "old village" the dancers poured water on the guests according to the Easter tradition and invited them to the church.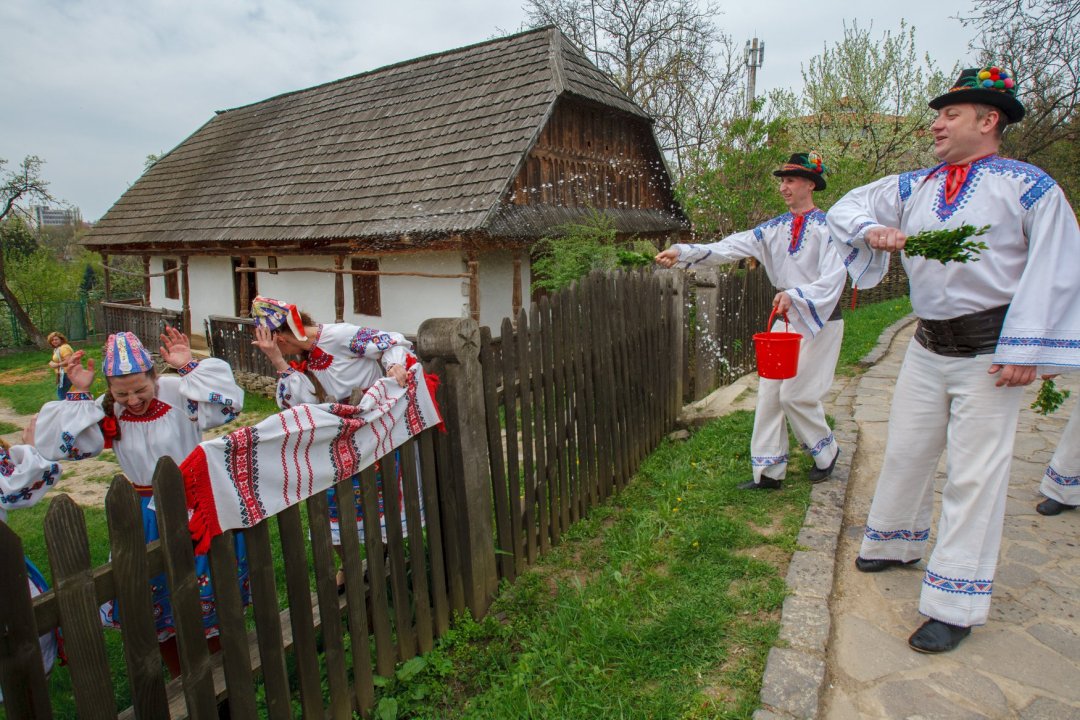 A concert was held at the Shelestiv wooden temple built in the 18th century. A vocal group sang ancient spiritual songs.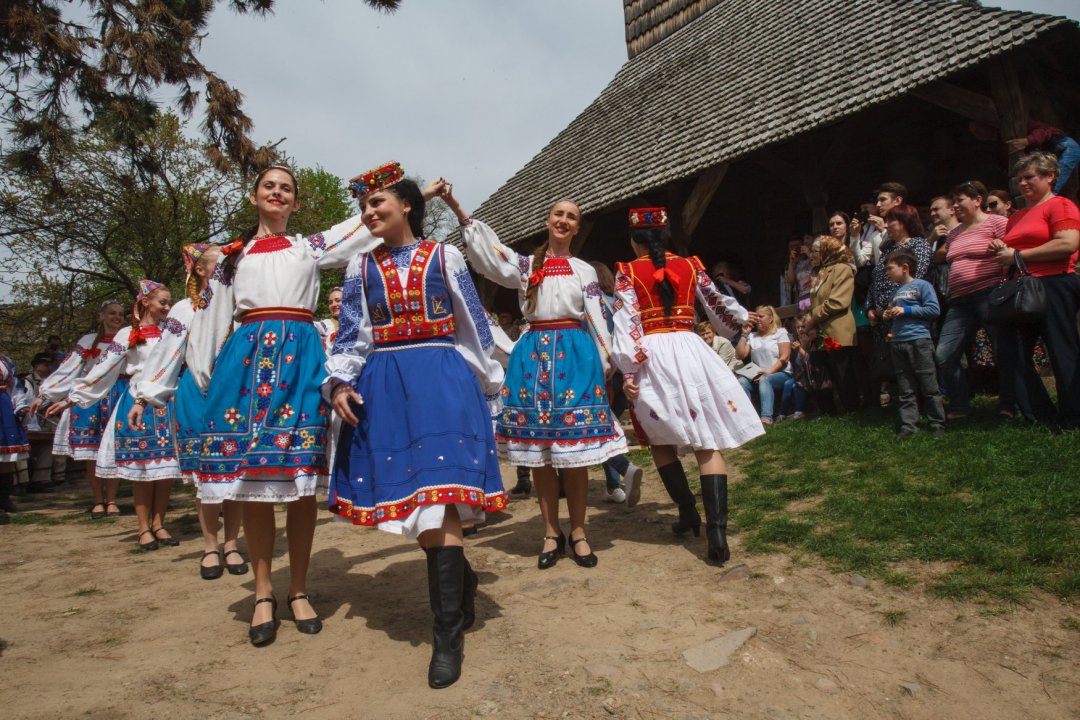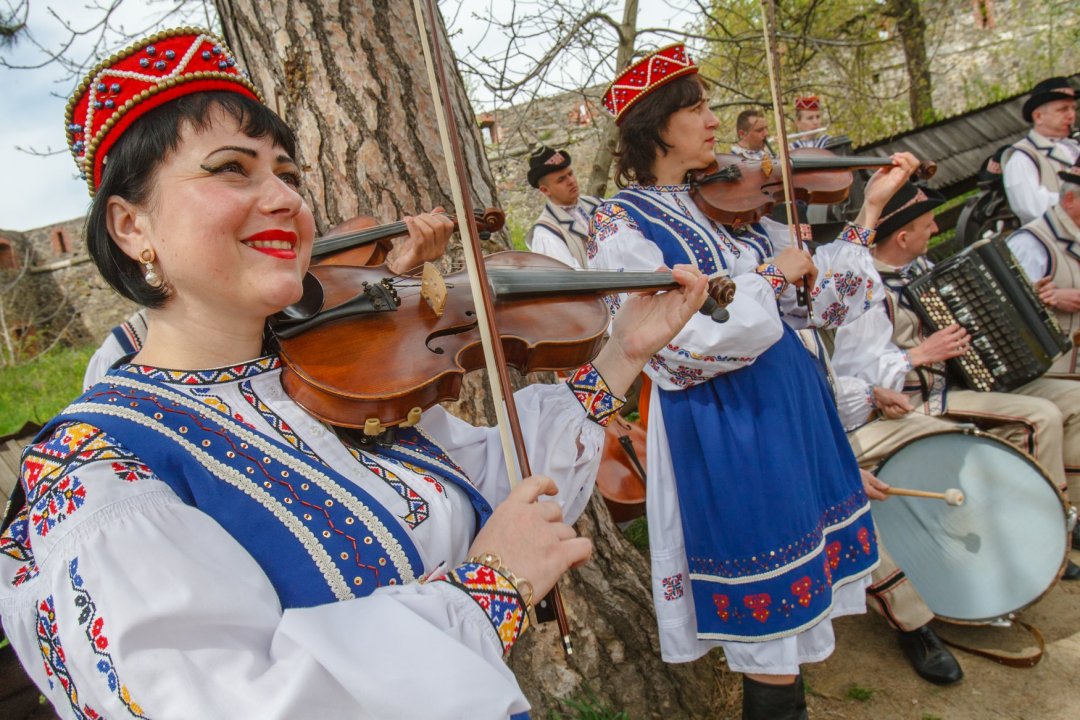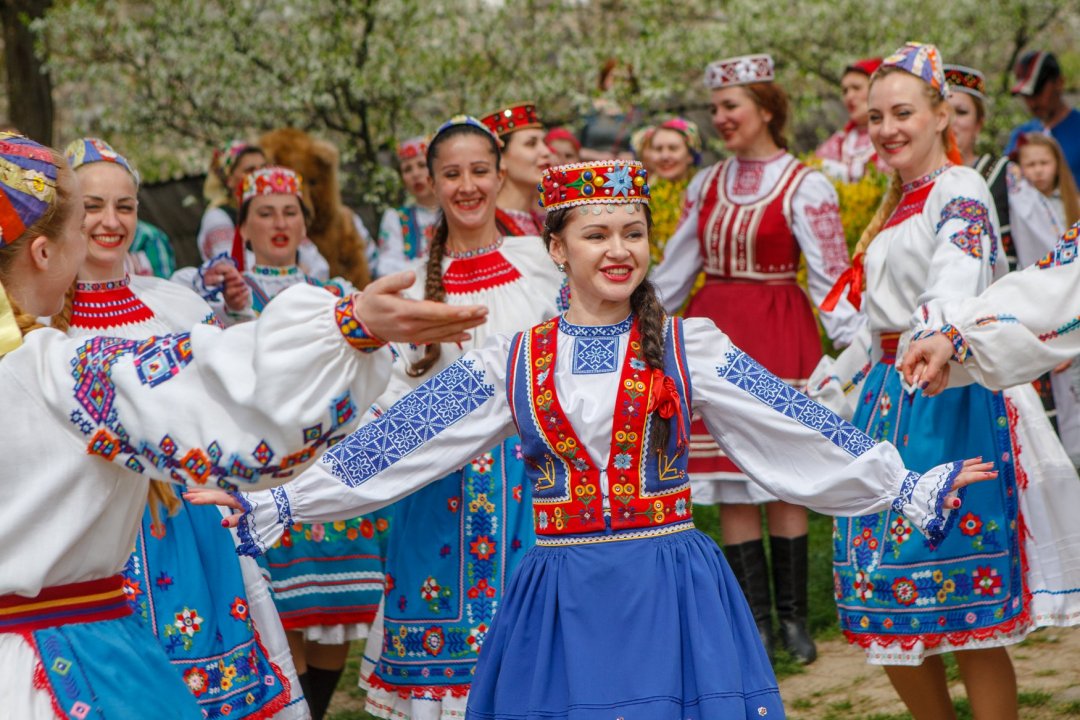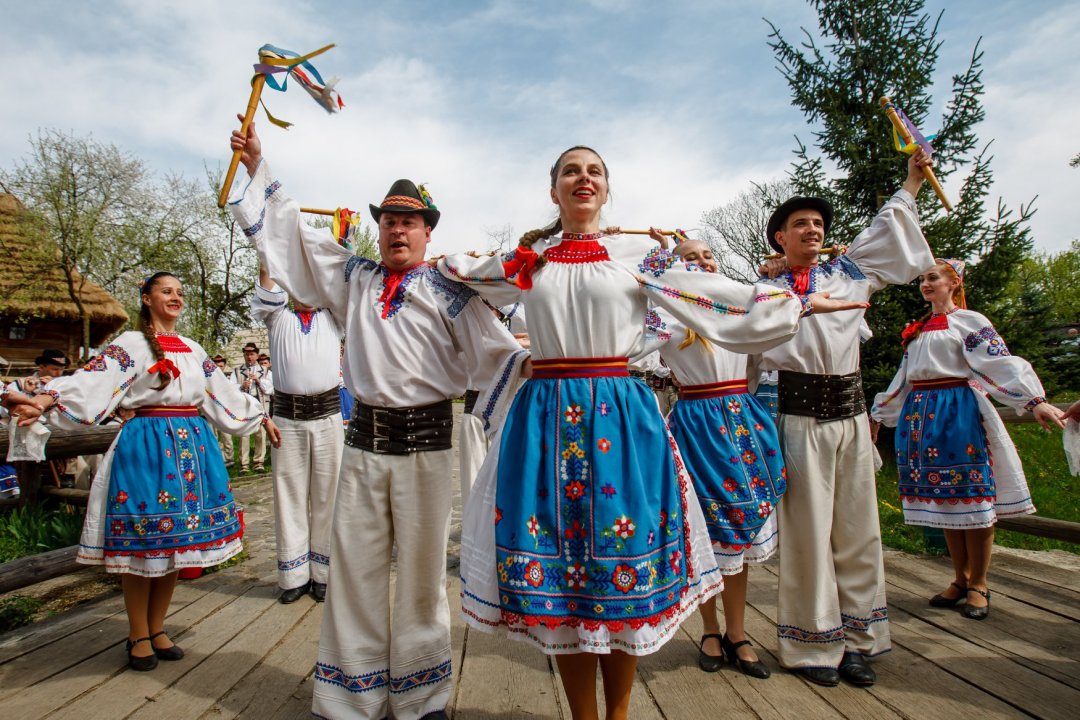 Folk festivals were held in the yard of the church. Traditional dances were performed for the guests. They were also invited to take part in the "crooked dance".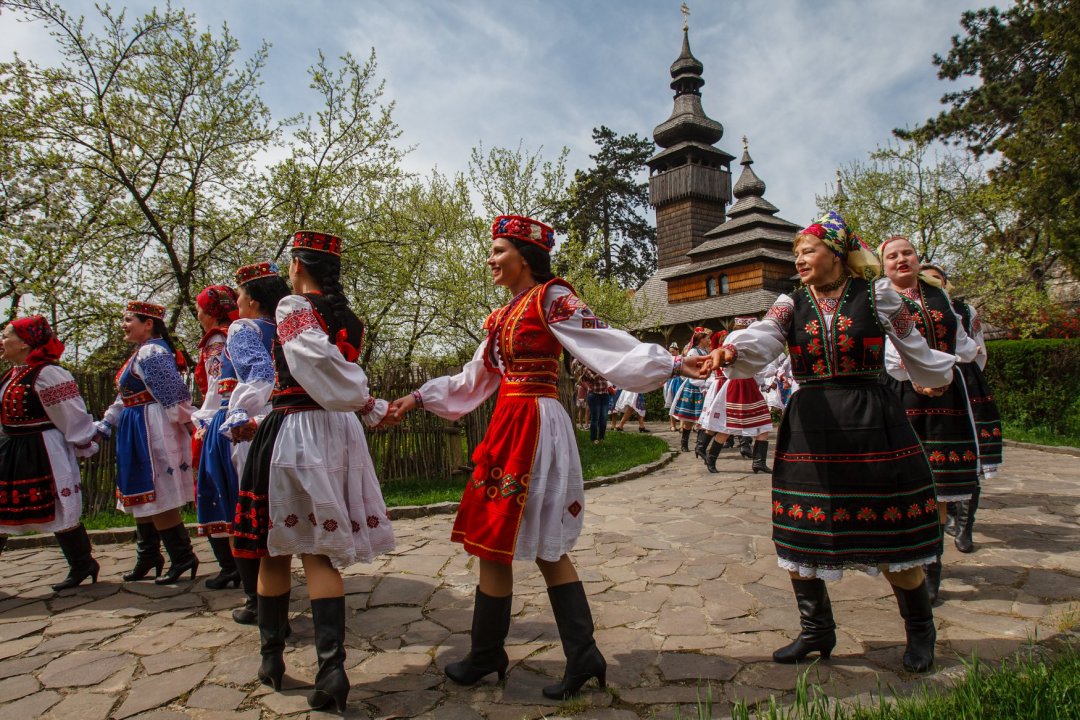 All together they passed through the village to the bridge, where the holiday concert continued.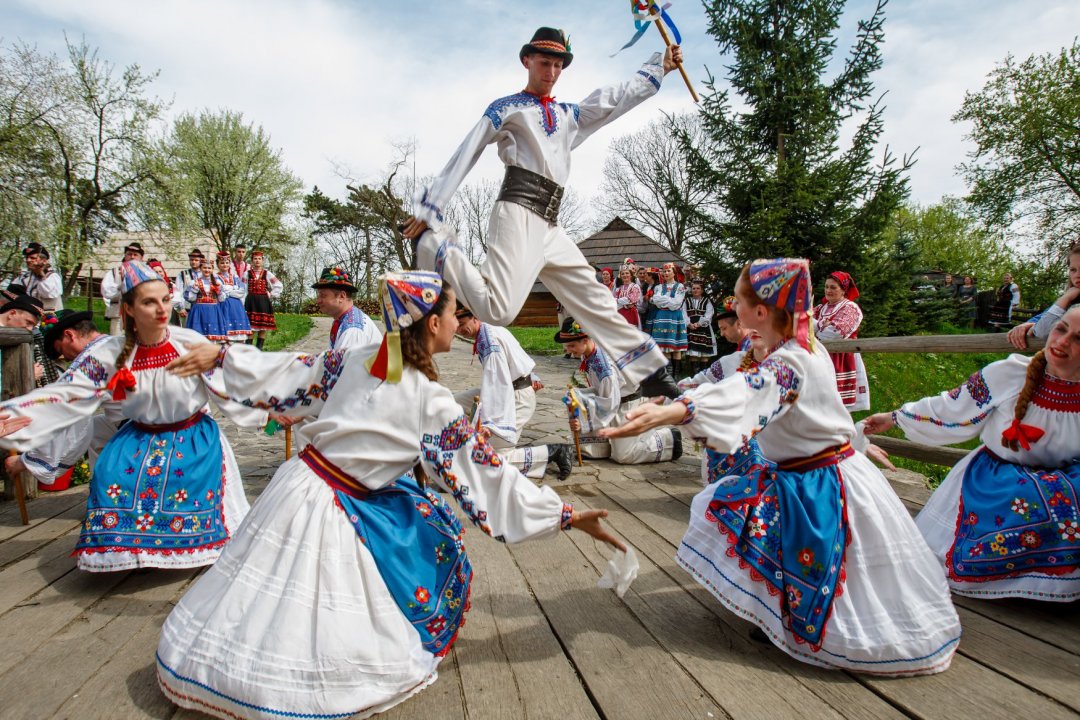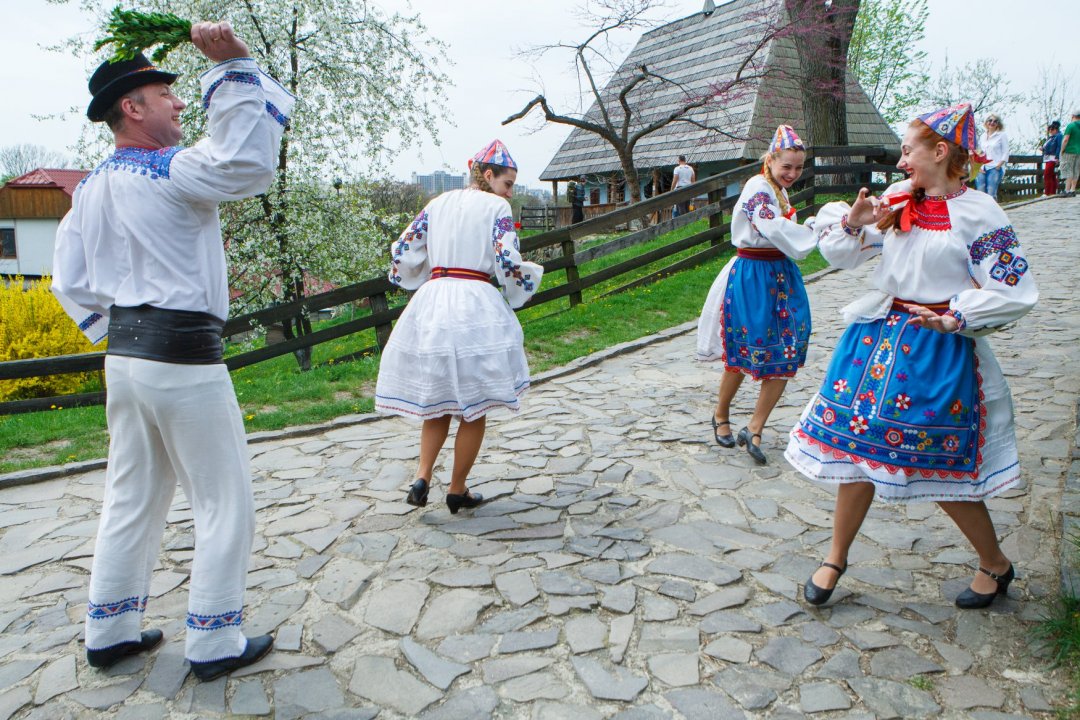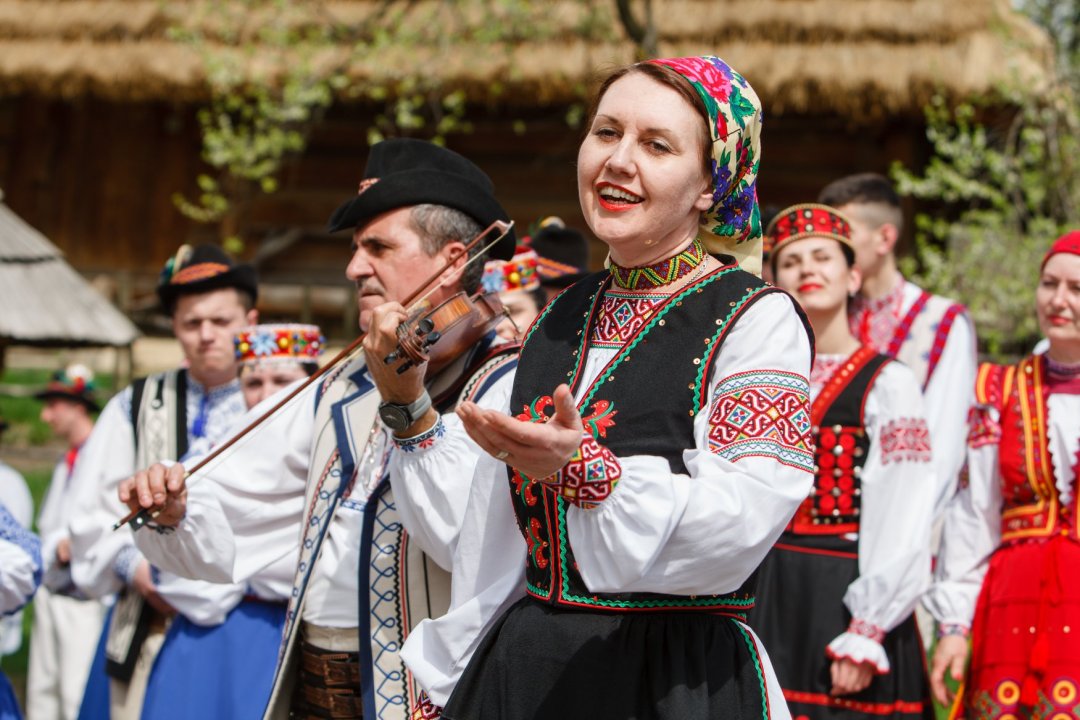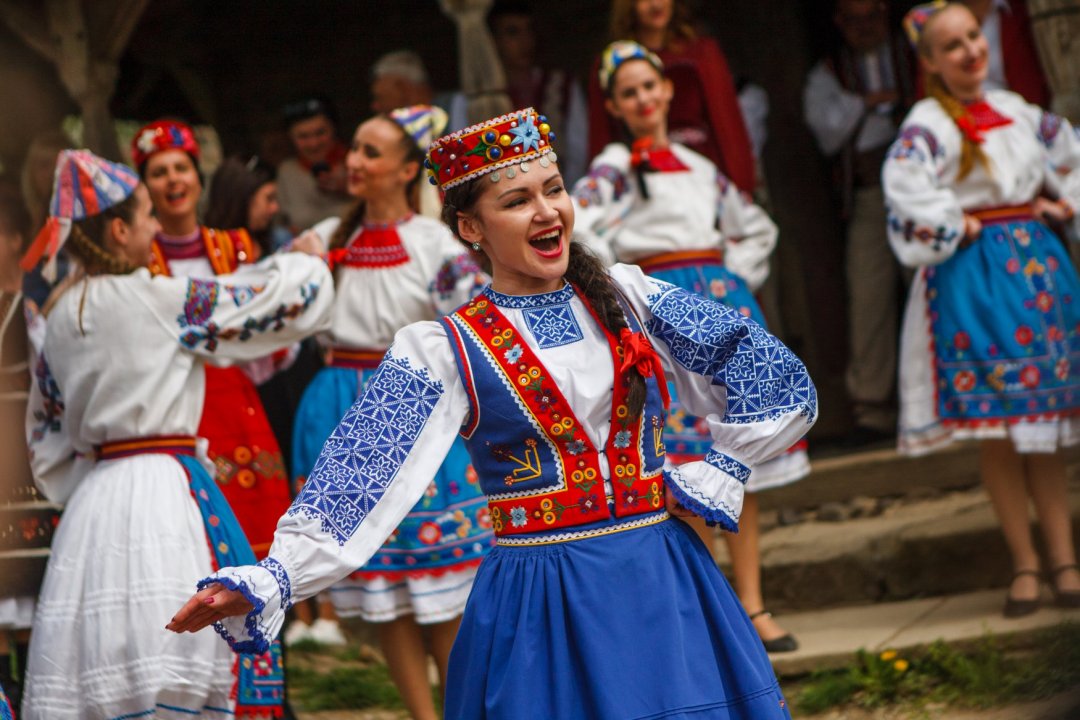 The event was colorful and emotional. The guests will remember its original interactive format for a long time.
Photo by Serhiy Hudak