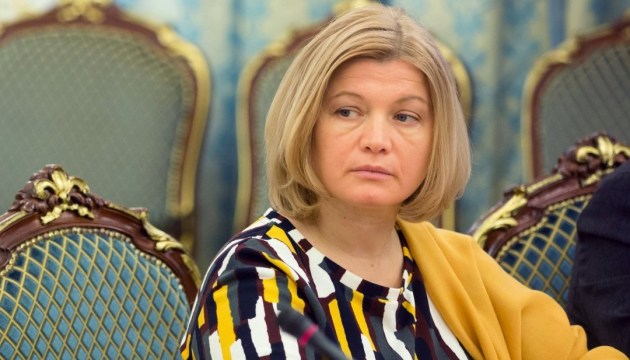 Kyiv offers Moscow 23 Russians for Kremlin's political prisoners
The Ukrainian side at a meeting of the Trilateral Contact Group (TCG) on the peaceful settlement of the situation in Donbas expressed its readiness to transfer to Russia 23 persons convicted for crimes against Ukraine's sovereignty in exchange for Ukrainian political prisoners.
First Deputy Chairwoman of the Verkhovna Rada Iryna Gerashchenko, who represents Ukraine in the TCG's humanitarian subgroup, wrote this on her Facebook page.
"During a meeting of the humanitarian group in Minsk and the TCG, the Ukrainian side expressed its readiness to transfer 23 Russians who stay in Ukrainian prisons for crimes against the sovereignty and territorial integrity of Ukraine, for war crimes, in exchange for Ukrainian political prisoners who are held in Russian prisons. Now we also expect a reaction and answer from the Russian side on these initiatives," Gerashchenko wrote.
She noted that the key issues at the April 4 meeting in Minsk were security, daily ceasefire violations by militants and a new stage in the release of hostages.
"Of course, we raised the issue of the release of prisoners held in the prisons of the Russian Federation and in occupied territories. Here we are ready for the broadest sober compromise, except for unacceptable positions, such as the liberation of former Berkut police officers," Gerashchenko said.
op