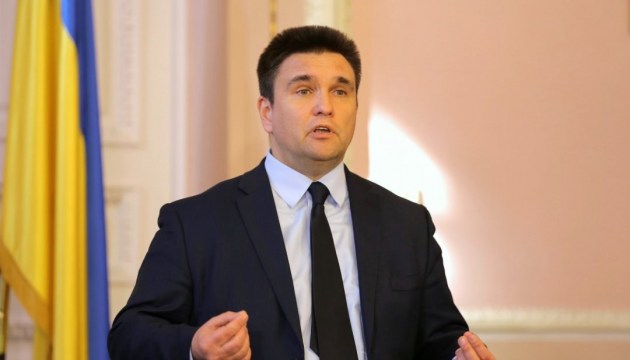 Klimkin condemns burning of Polish flag in Kyiv
Ukrainian Foreign Minister Pavlo Klimkin has strongly condemned a provocative measure by unidentified persons in front of the building of the Polish Embassy in Kyiv on April 2.
"I strongly condemn a provocative action in front of the Polish Embassy in Kyiv, and this is nothing more than a regular provocation, a vicious attack on our friendship. People who have a sincere heart will never mock the symbols of other nations," Klimkin wrote on Twitter on Tuesday, April 3.
The Polish Embassy in Kyiv told an Ukrinform correspondent that on Monday, April 2, at about 14.00, several people burned the Polish flag near the diplomatic mission and then fled from the scene.
op